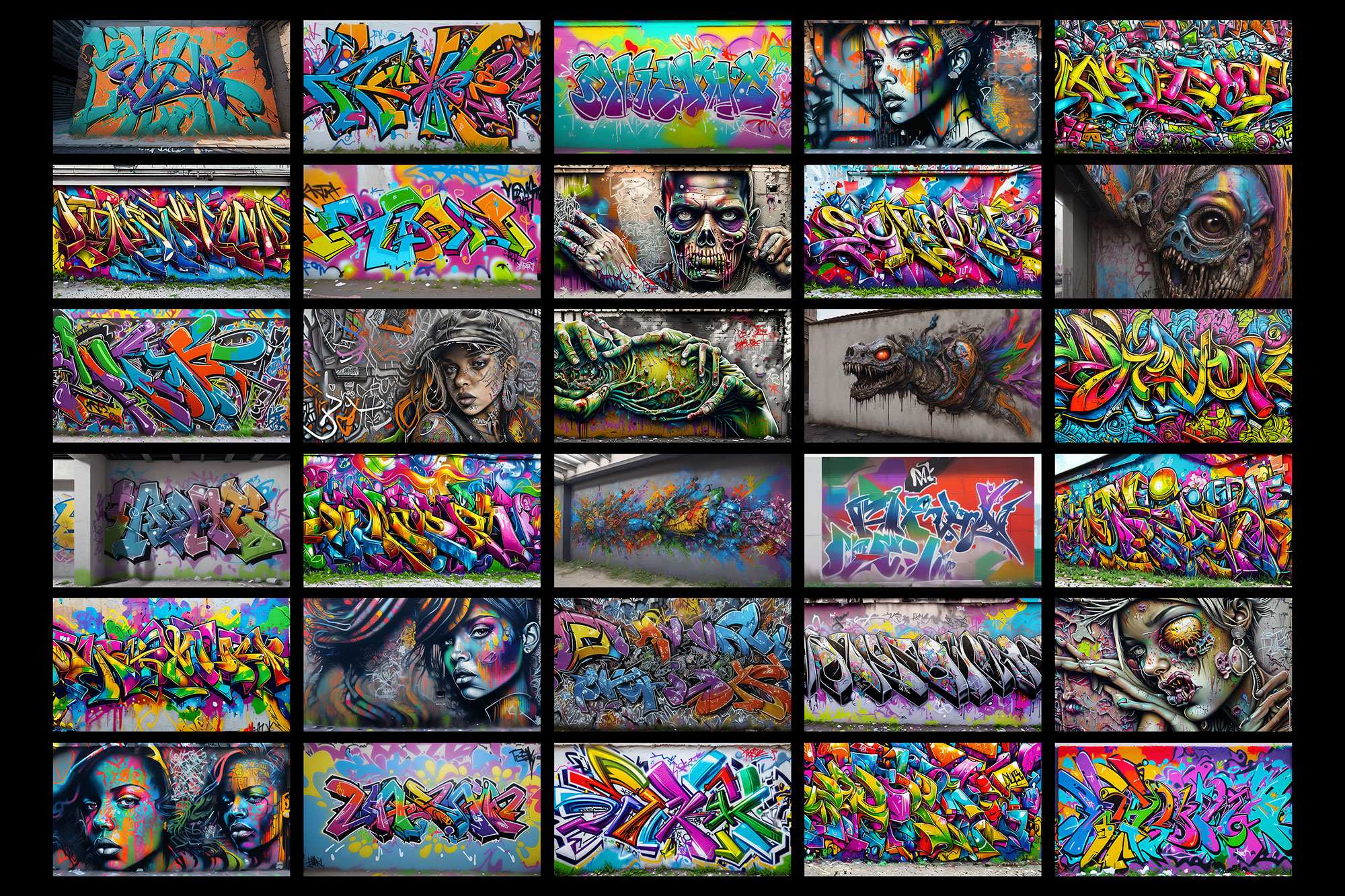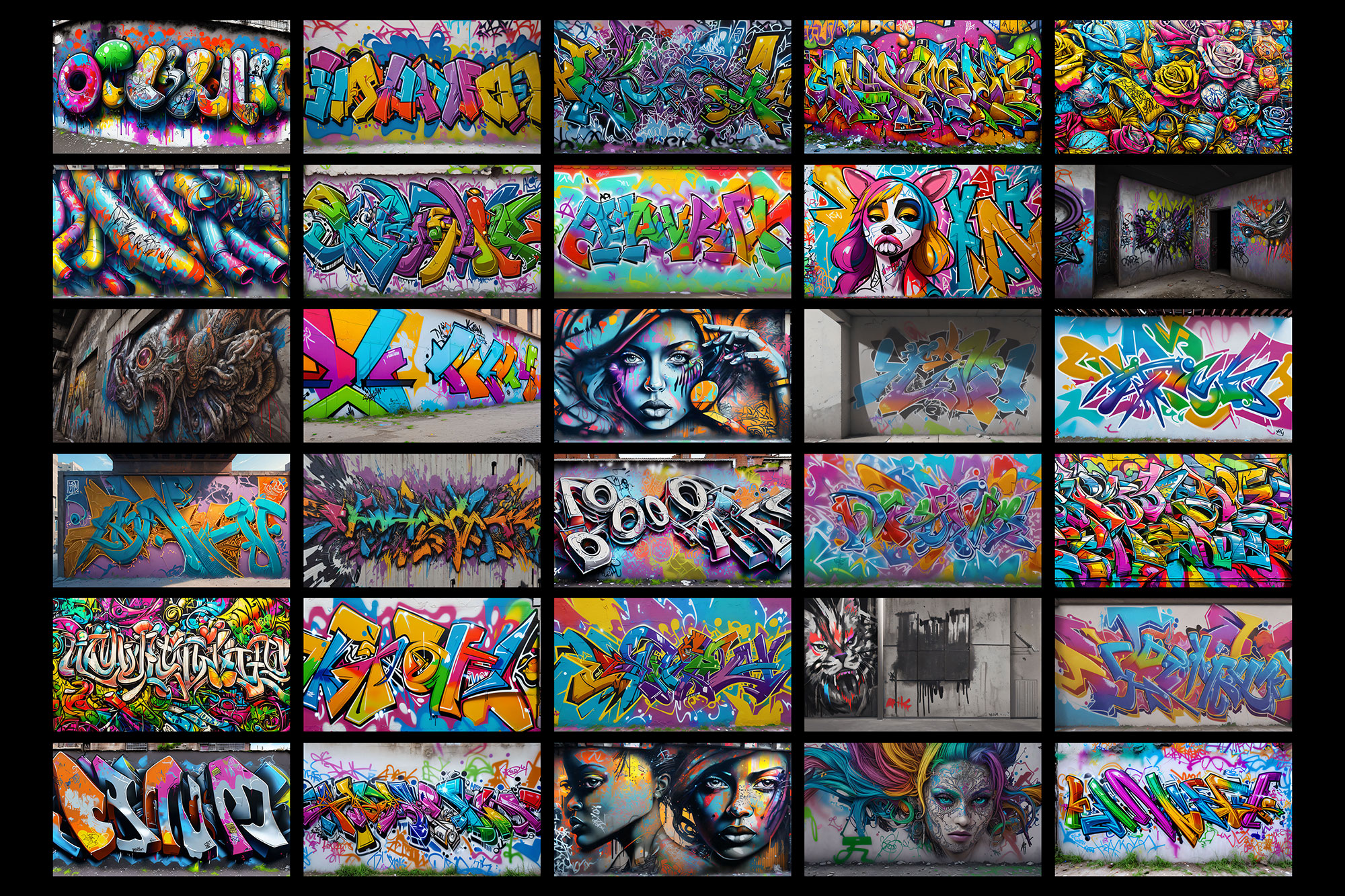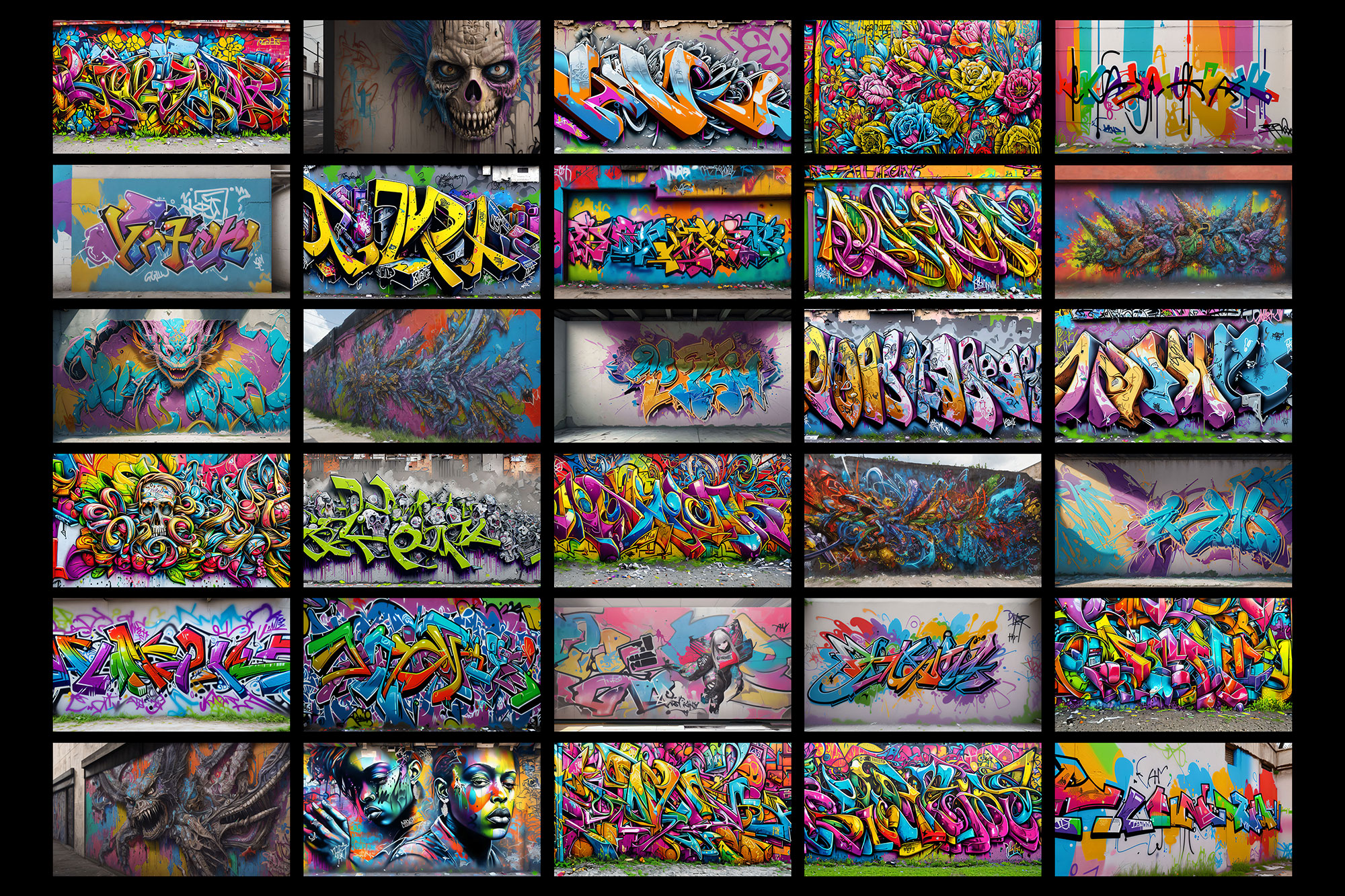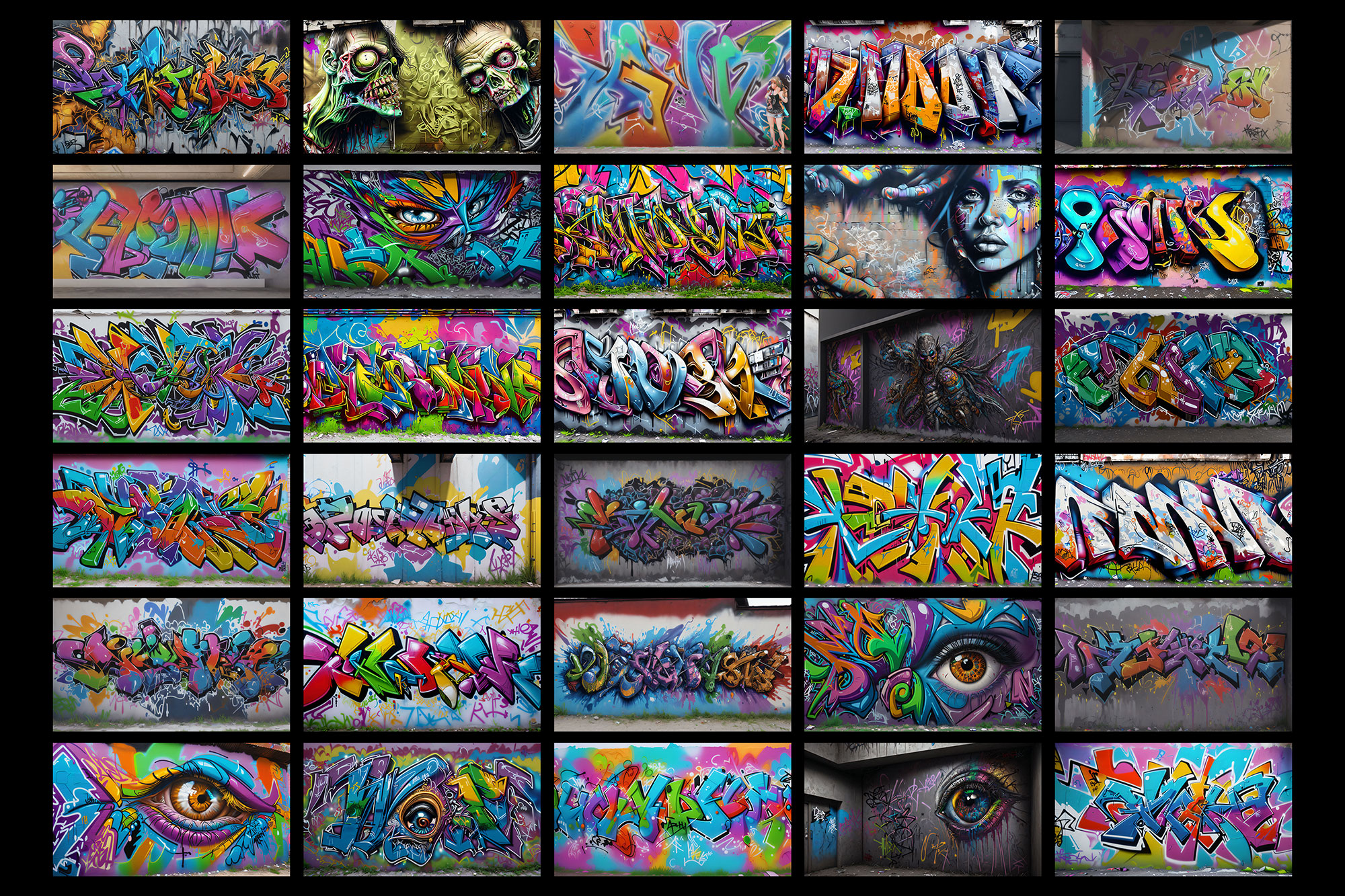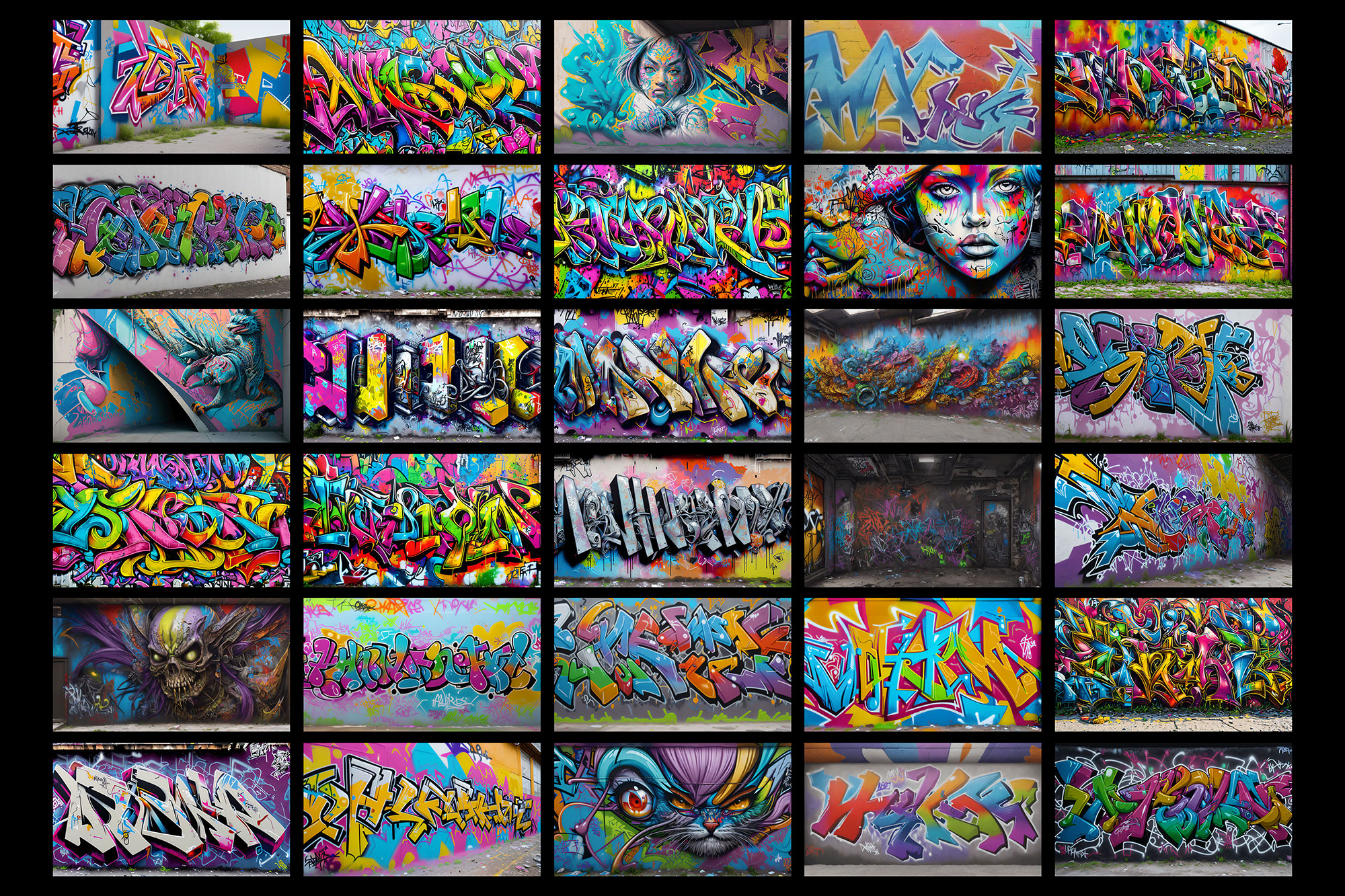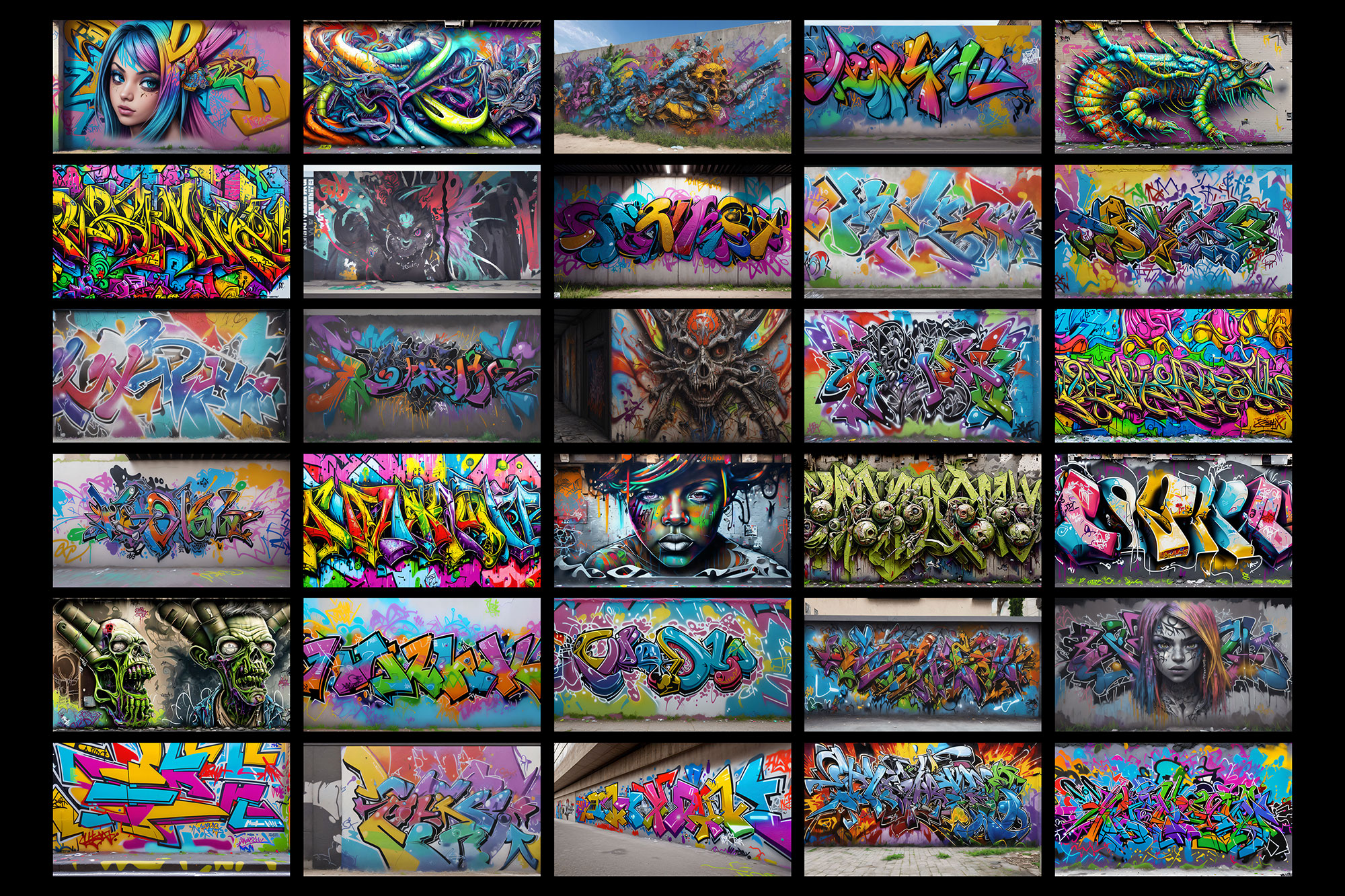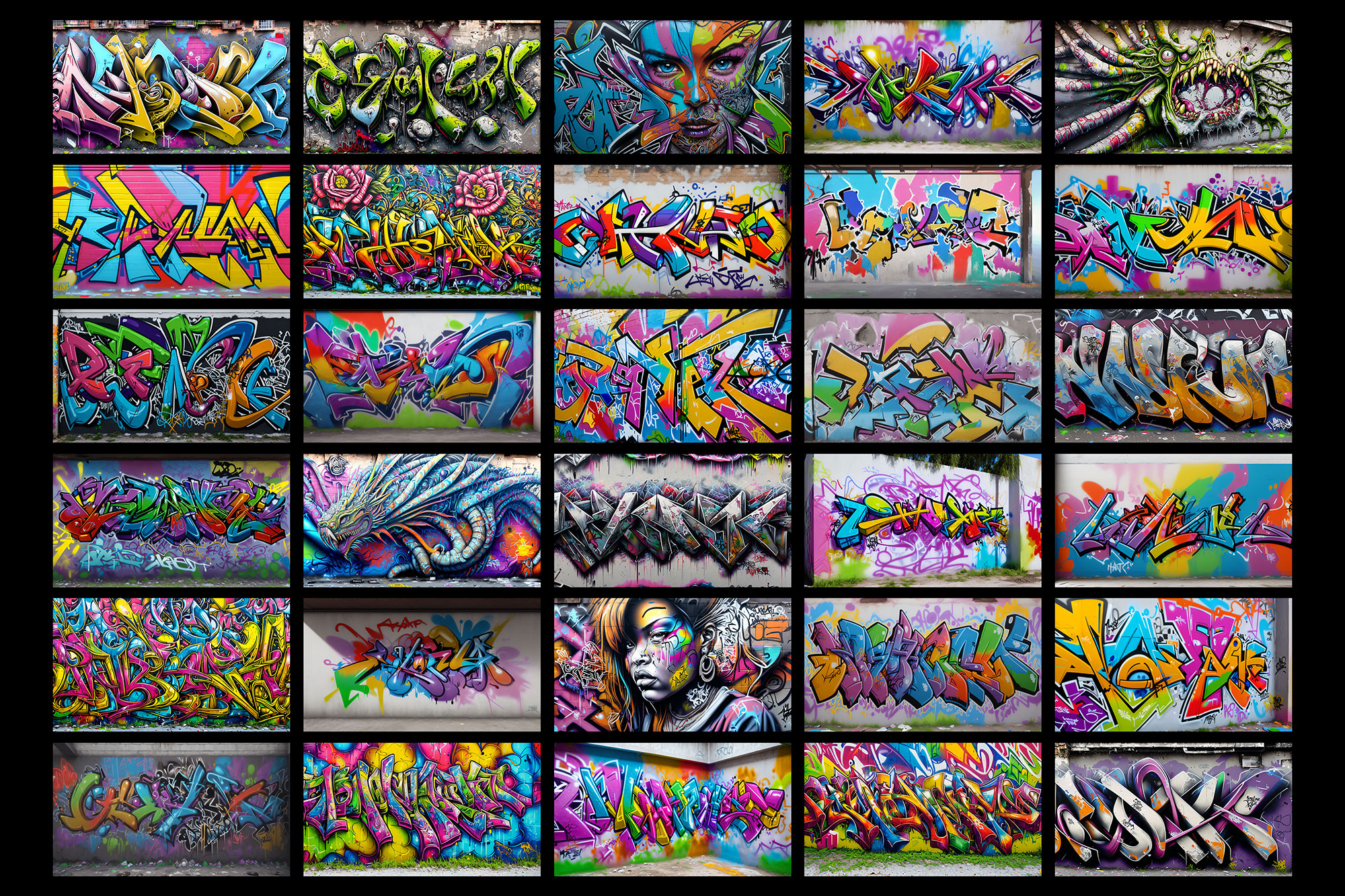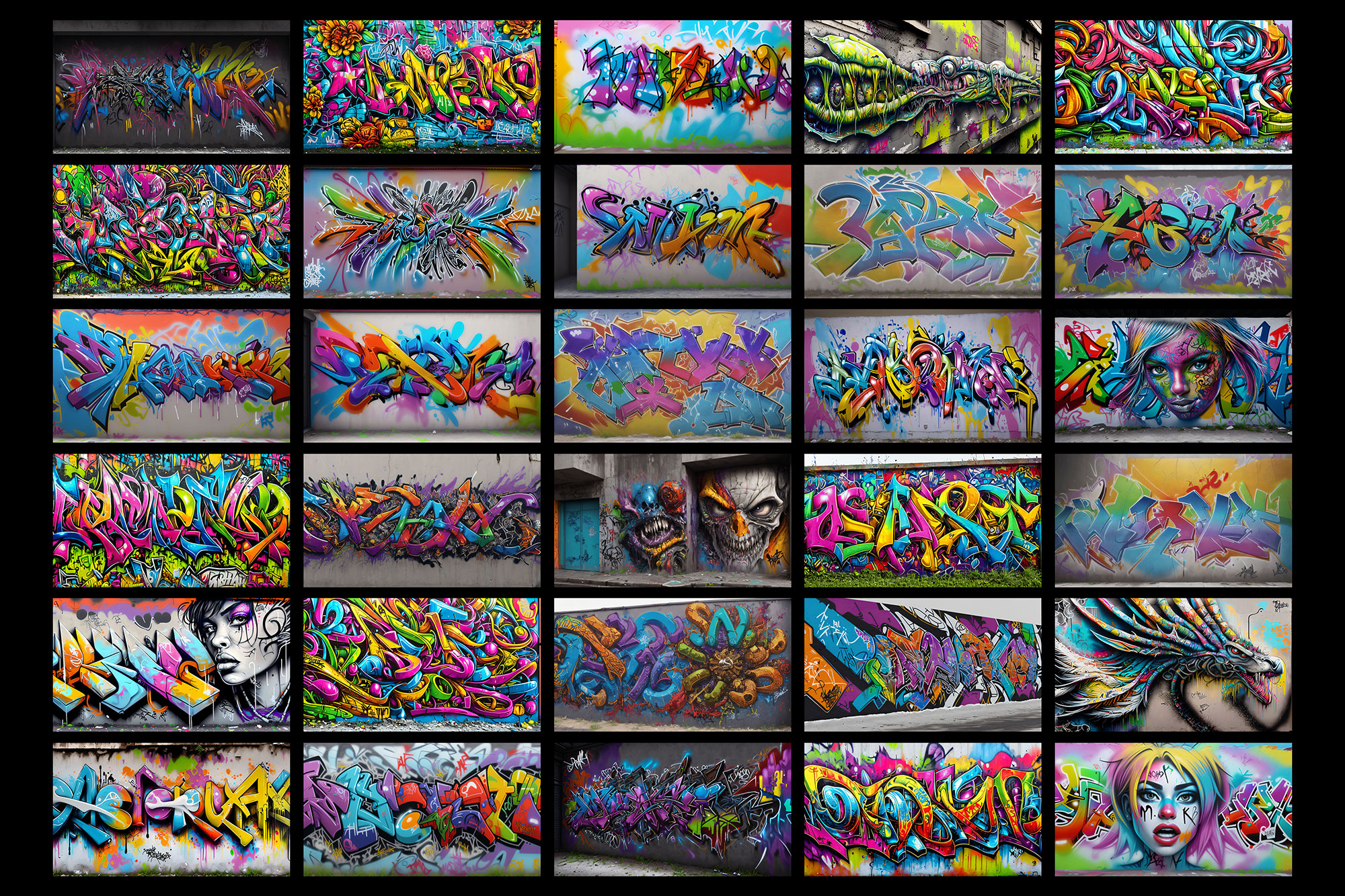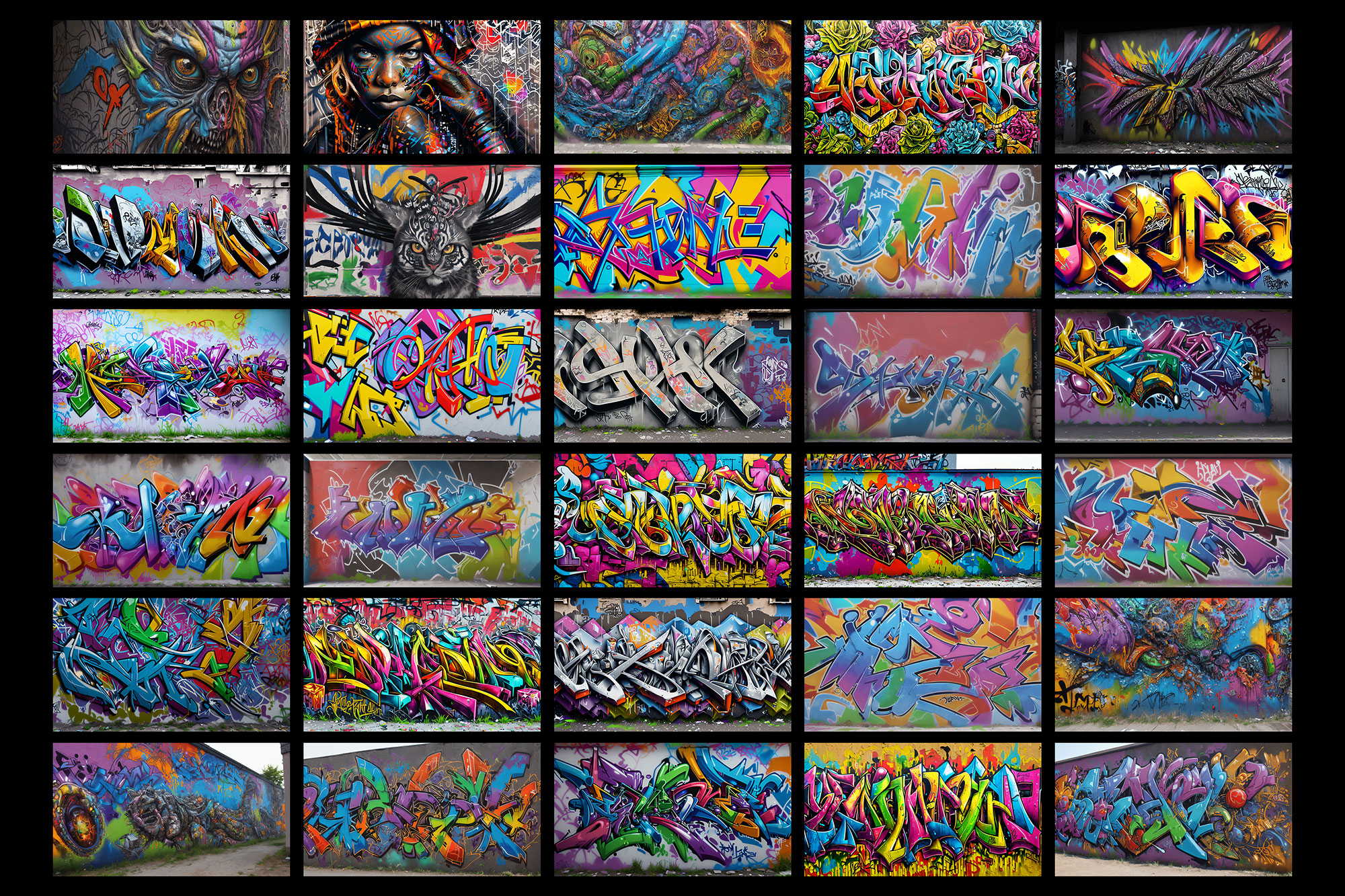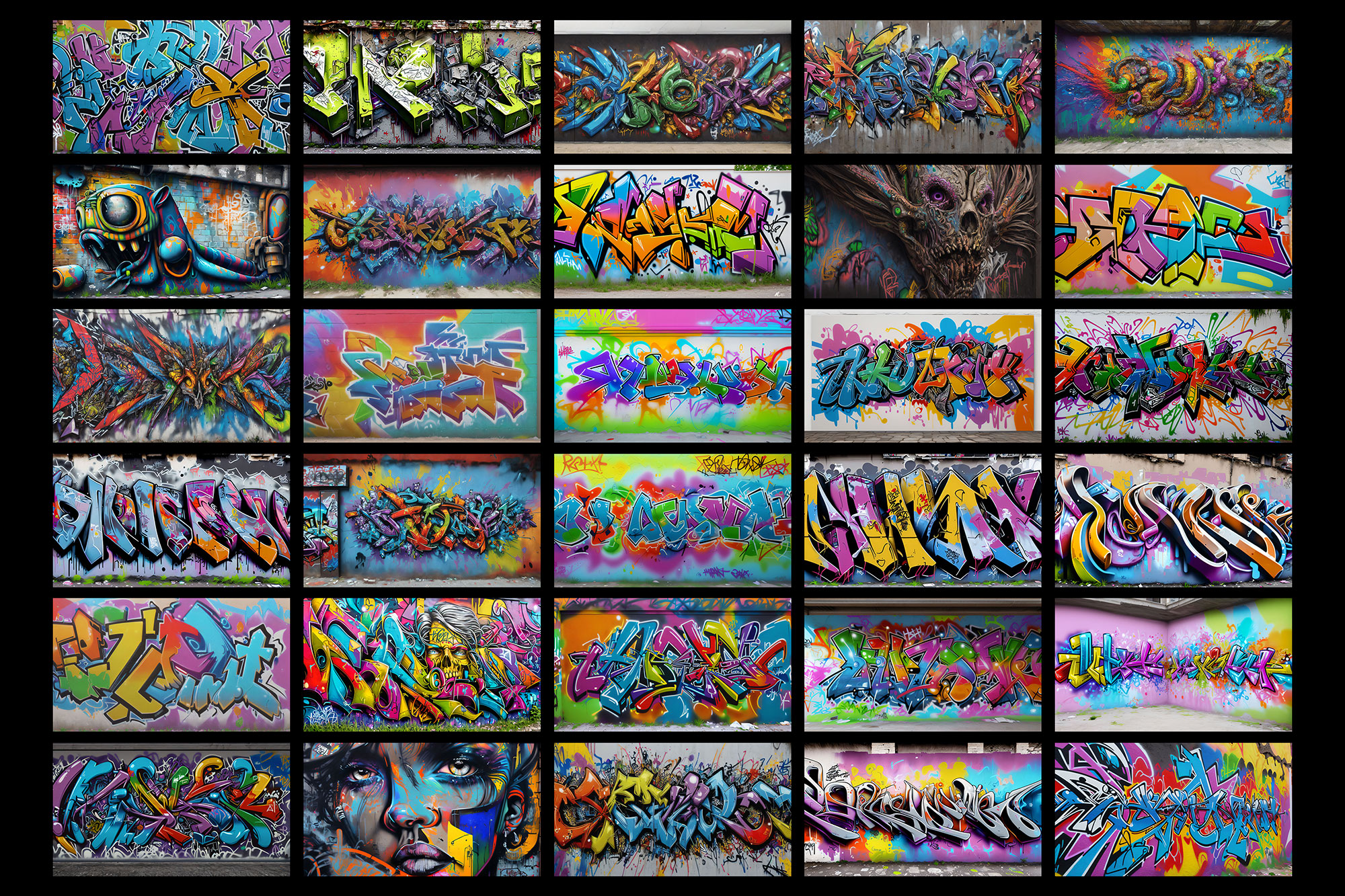 Forget about any 1080p graffiti backgrounds you've seen so far because the bests are only about to be introduced by Resource Boy just now. So you better watch over your jaws too, cause they are about to be dropped by RB's first of many AI-powered exclusive designs, the graffiti wallpapers. Click and download these 300 ultra HD graffiti JPGs and only then you can claim that you own the number one graffiti wallpaper collection in the world. And the best part is you don't even have to pay a cent for it. Turns out the greatest and largest graffiti texture pack is 100% free to download. That's just how we roll on Resource Boy!
Every item in this bundle is made using real photos of very real street art, hence the realistic feel, and we also used AI to enhance our JPGs, hence the insanely high quality. So these 300 8K resolution graffiti couldn't have been made in the first place if it wasn't for this team effort between artificial intelligence and mankind's creativity. That's why you can beat any full HD graffiti wallpaper without a hitch with RB's super cool graffiti designs. There's no room for comparison.
Modern or old school, dark or colorful, trippy or gangster style, Resource Boy's graffiti wallpapers cover them all. Download our graffiti textures now and the next thing you know, you see them everywhere on your laptop wallpapers and desktop backgrounds. Even feel free to add your own doodles, customize them with graffiti fonts, and use them to create aesthetic music covers and lovely portraits to put on the wall of your room. This is going to be a lot of fun. Also, if you're into graffiti, you might as well visit Hyperpix's graffiti text effects and be surprised!