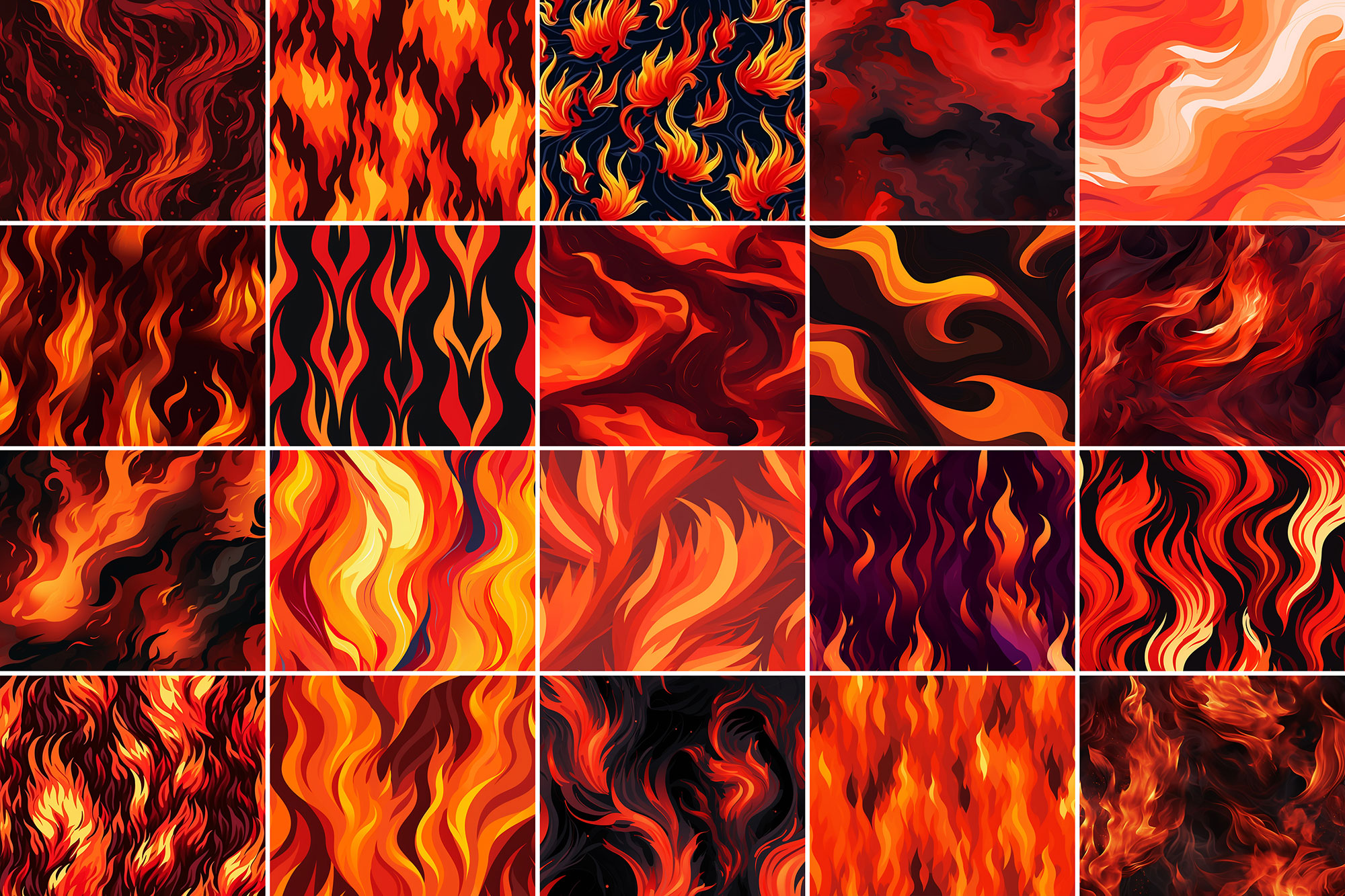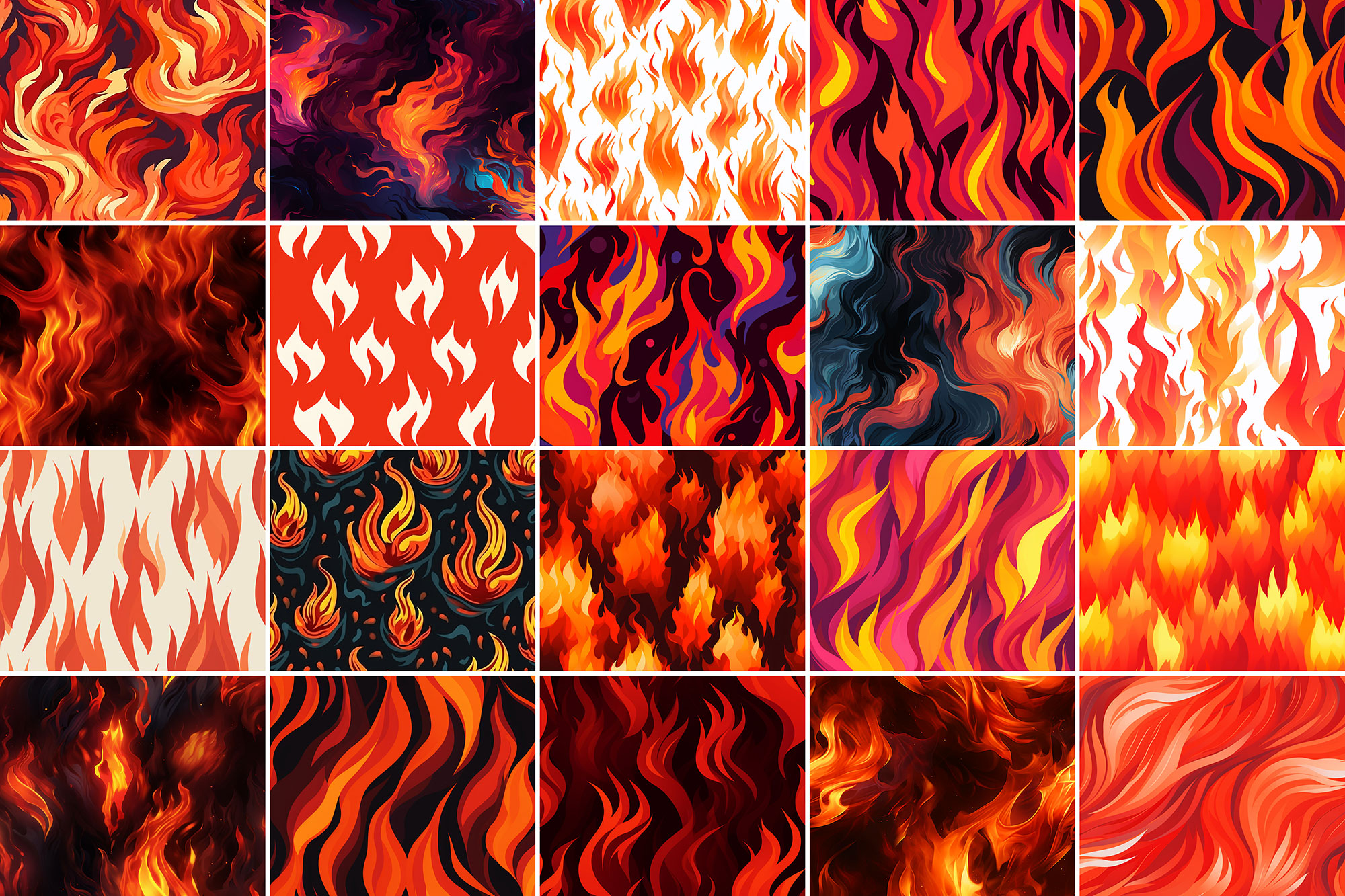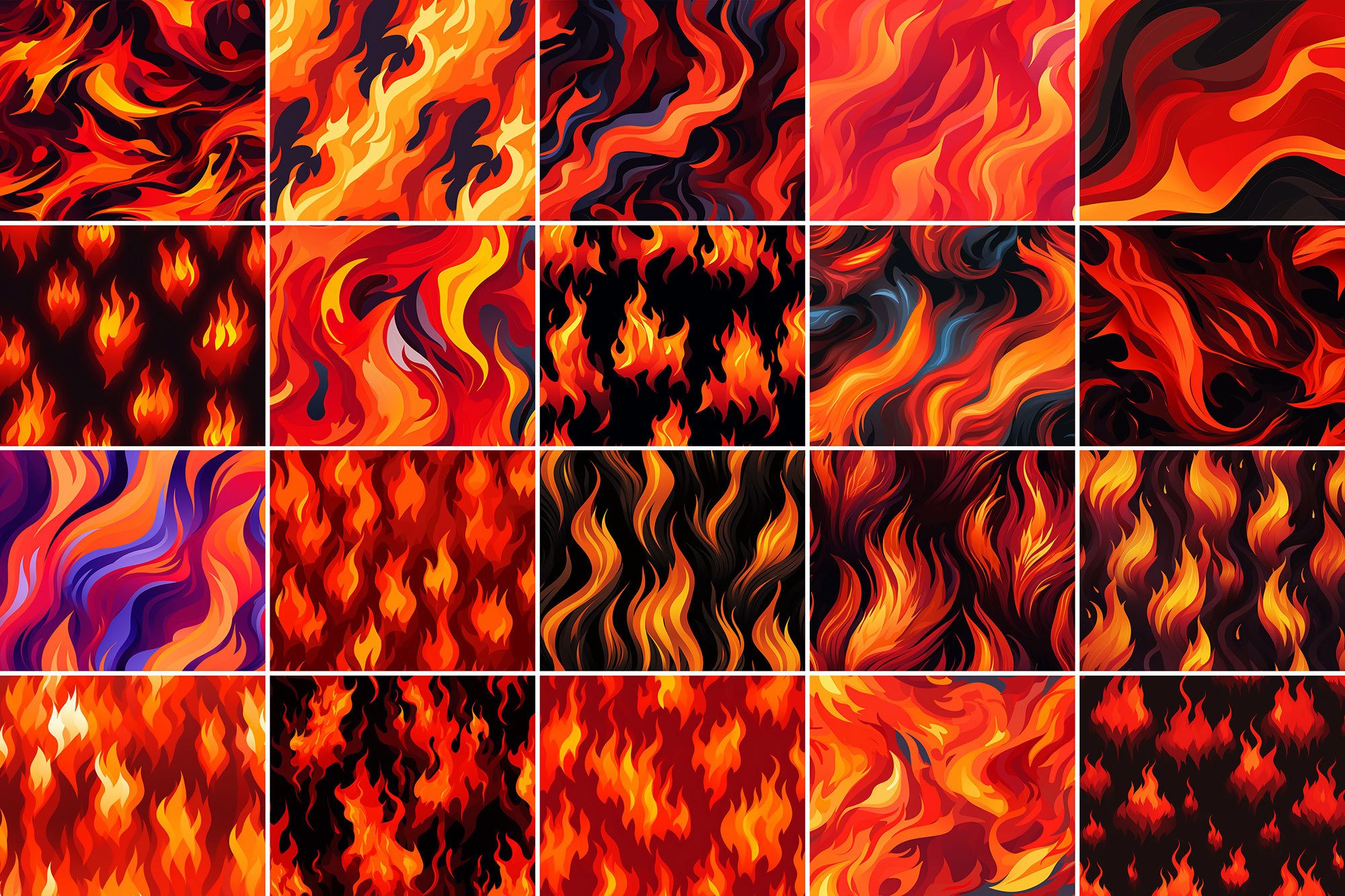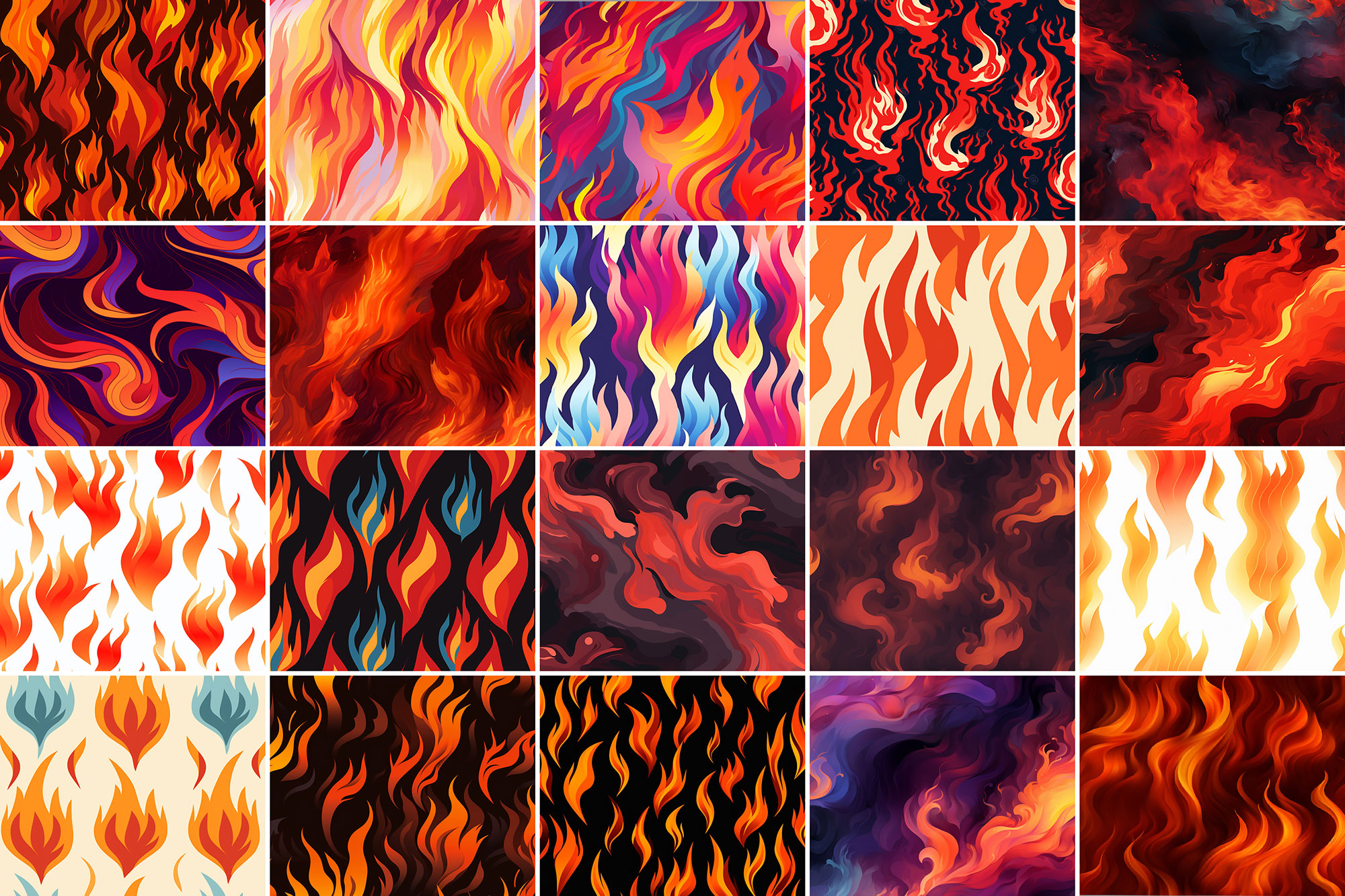 Give your art the kind of orange glow that'll never go out by downloading the world's coolest fire patterns from Resource Boy and using them for free. You'll never believe how our new fire patterns can make all the rest out there on the web look so elementary and unimpressive unless you've already seen our previous exclusive designs. From now on, it'll be the Resource Boy website that houses the ultimate collection of seamless fire patterns. These cute fire illustrations will burn in red to make your tattoos, race cars, and friendship bracelets look cute and hot at the same time. Sure enough, they'll be just as gorgeous as backgrounds, or on stained glass too.
You've got to admit, nothing can make it so easy to beat your competition like using the best design tools for your work, and this awesome fire flame pattern set is certainly one of them. There's nothing simple about the way we do things around here on Resource Boy. For a new visitor to our website, though, this might sound too good to be true. So even if we keep talking about everything that makes RB's fire patterns so special, you still have to click download and see the wonderful quality for yourself.
Lucky for you, it's not going to cost you anything to try out these aesthetic fire patterns. Heck, even their commercial use is free of charge. So what could possibly hold you back? We also figured that when you discover the charm of burning flames, it's hard to let go. So we want to show you other ways you can make the most of this beautiful natural element in more of your artwork. Resource Boy's 100 fire flame textures and the world-class Hyper Fiery Photoshop action from Hyperpix are now the two best choices on the internet to go for it.