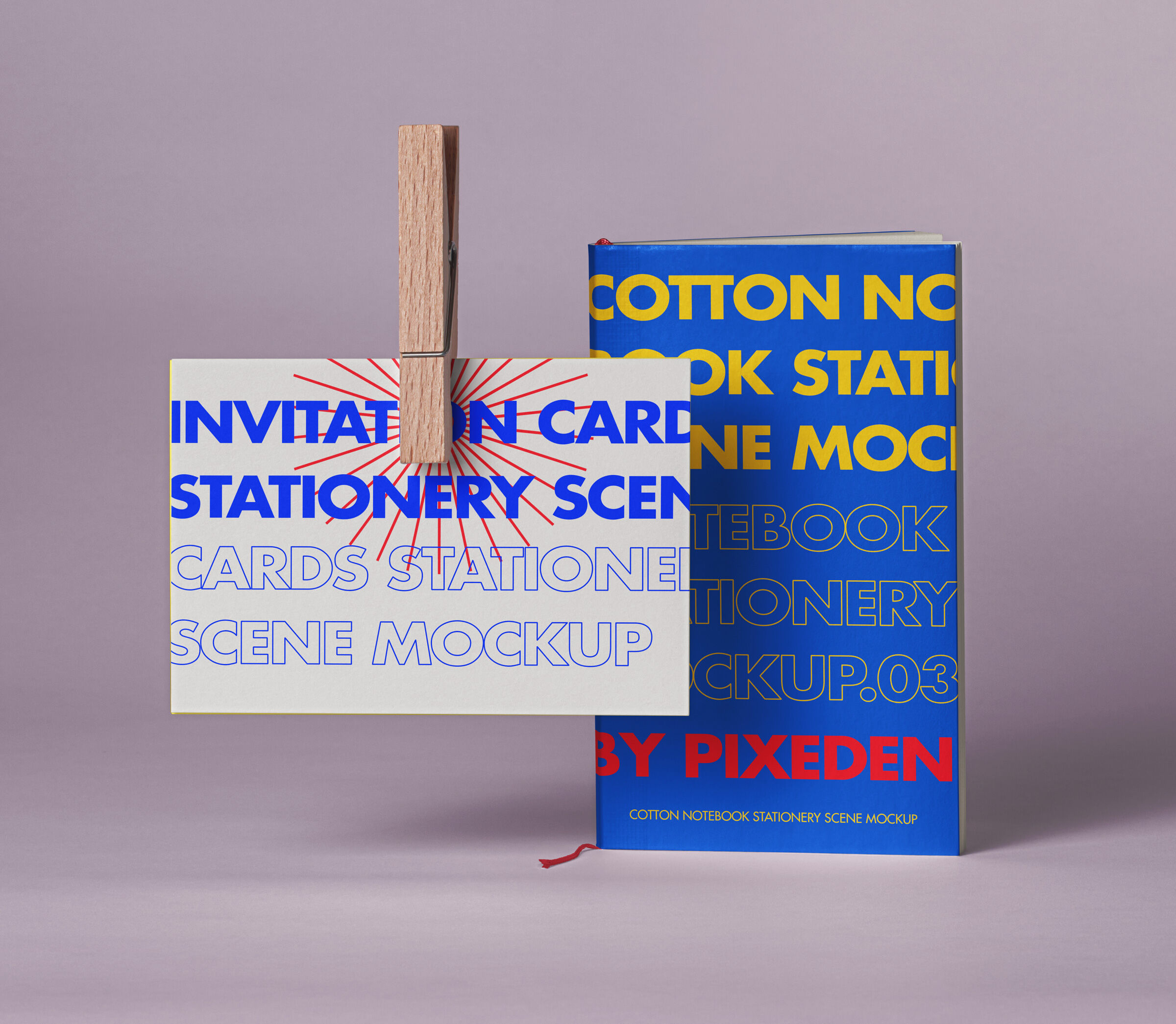 Looking for an amazing idea to present your notebook design both properly and attractively? Well, today your assistant is this, to the point, PSD notebook mockup.
Insert your pattern on the cover of this notebook and see how it makes your design feel real. The wooden clothespin holding your card design is an extra privilege, that will definitely capture your employer's imagination.
By applying this smockup to your model you will be able to kill both notebook and card design with one mockup. So there is no need to hesitate anymore. Stay confident and start to employ this practical mockup now.