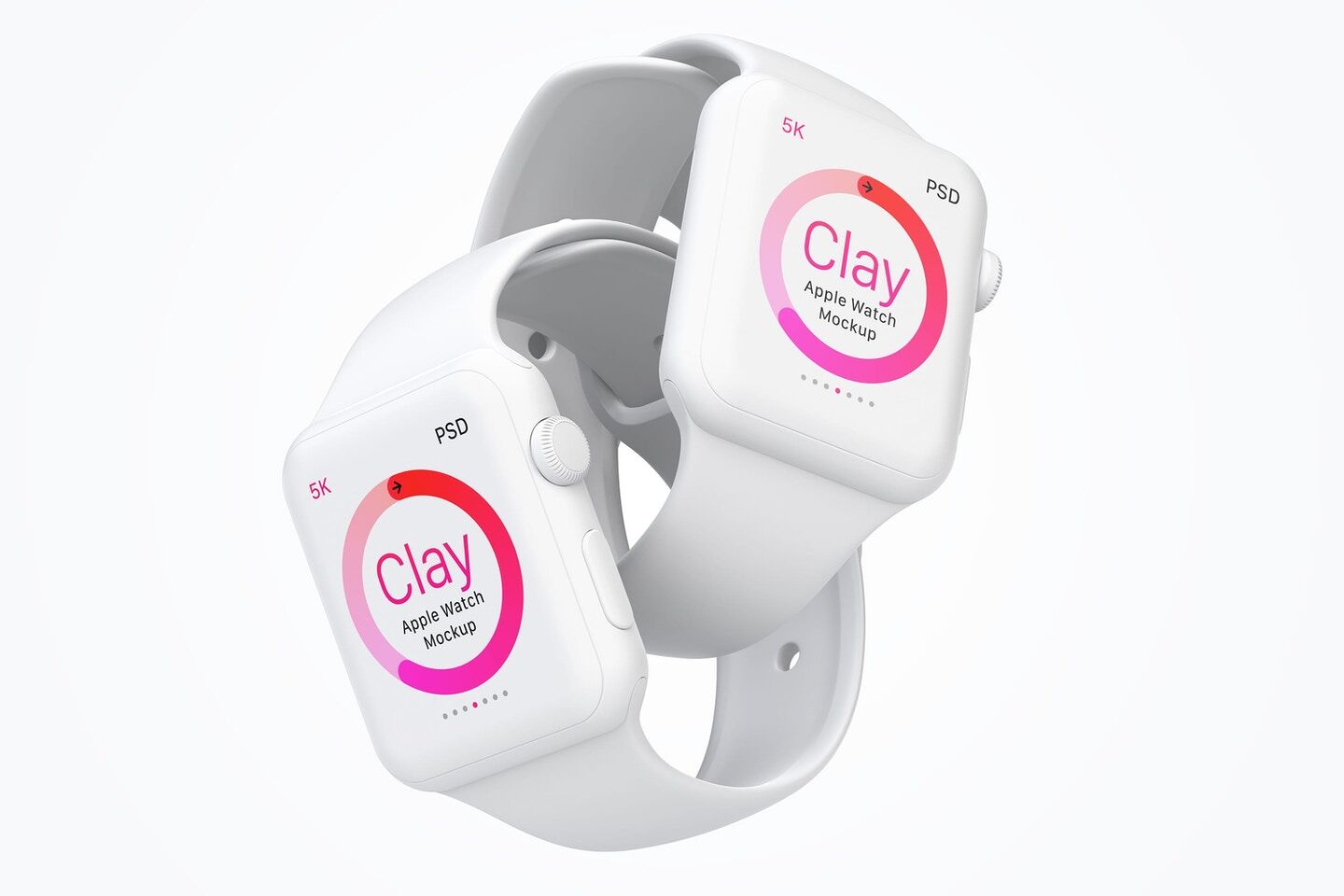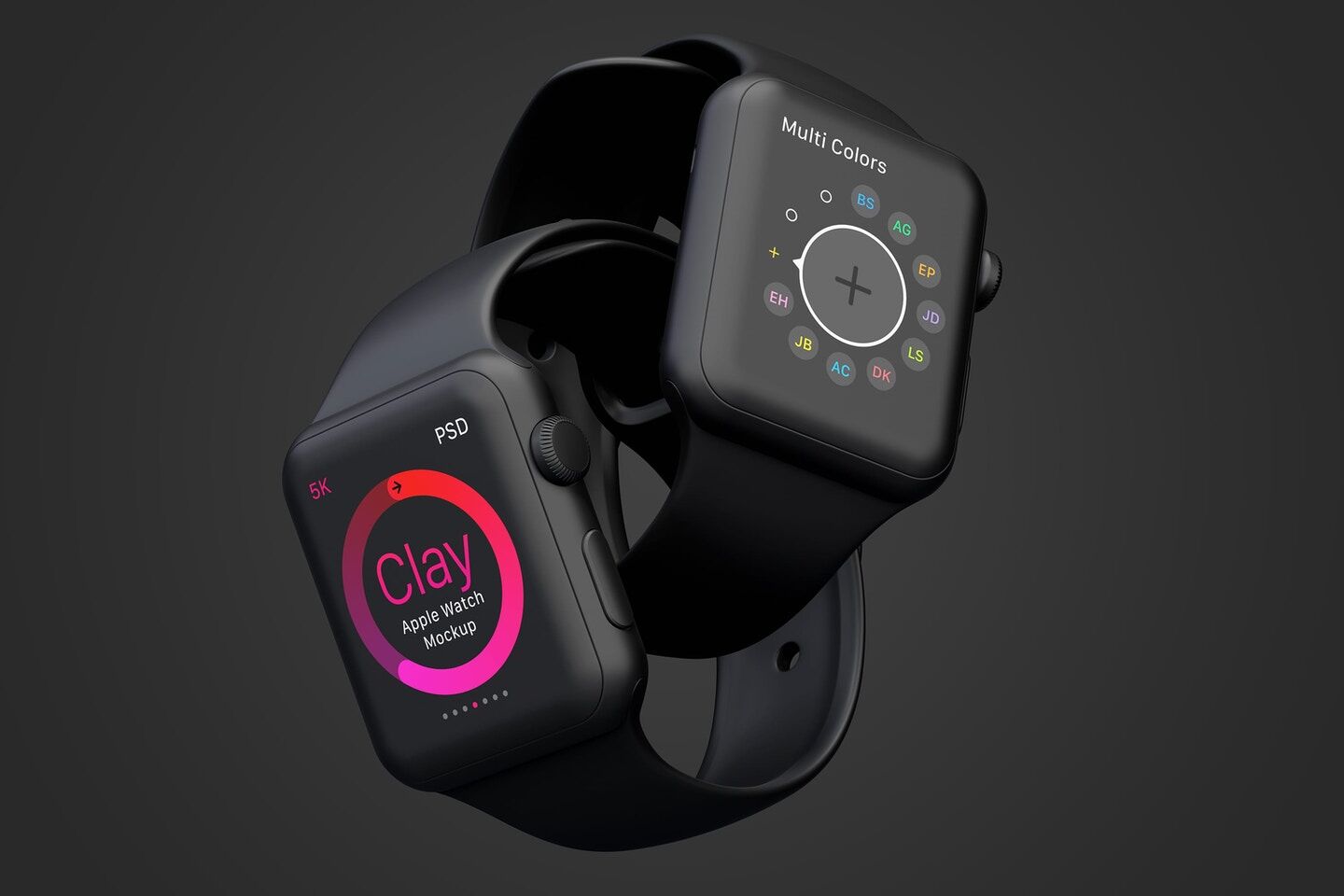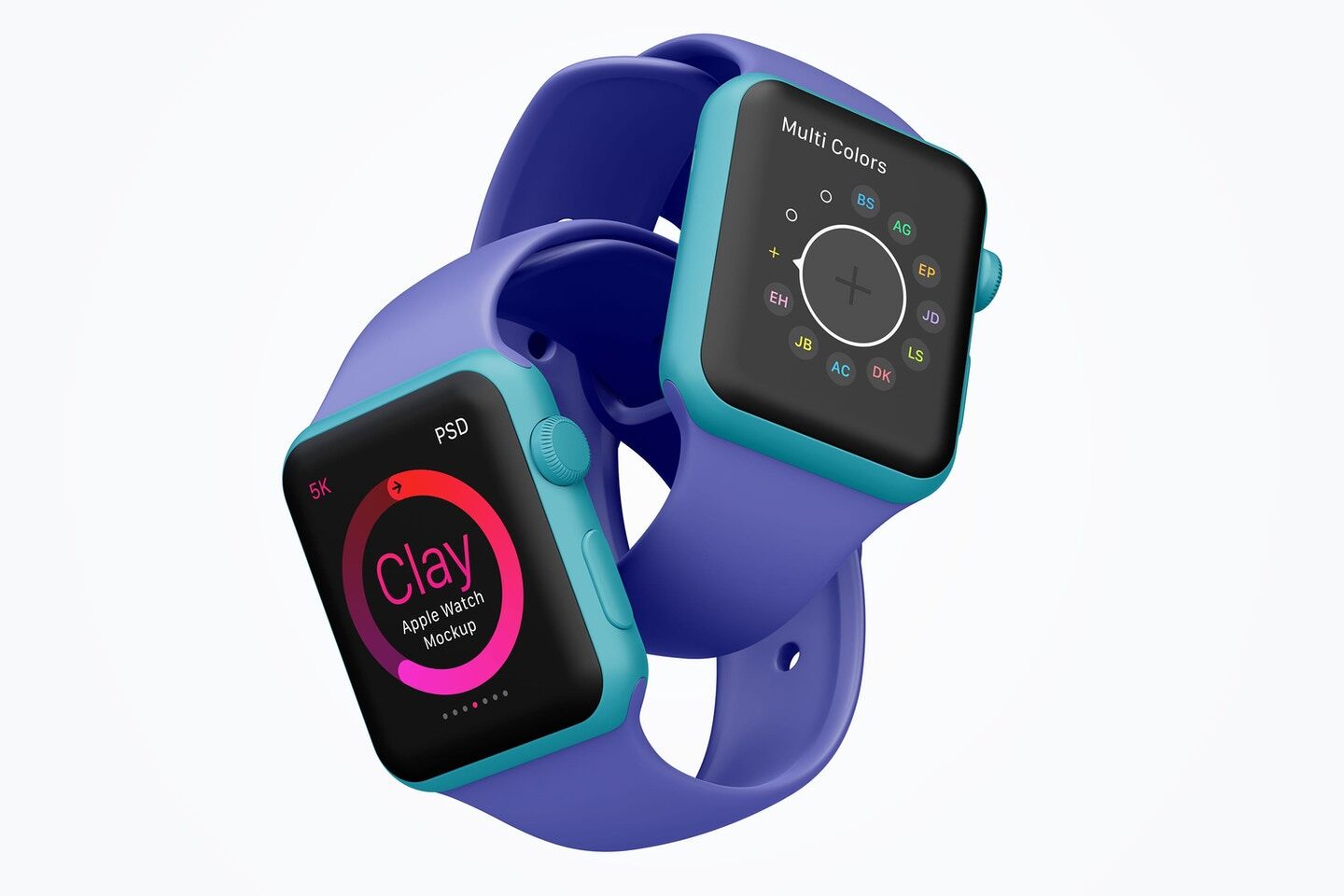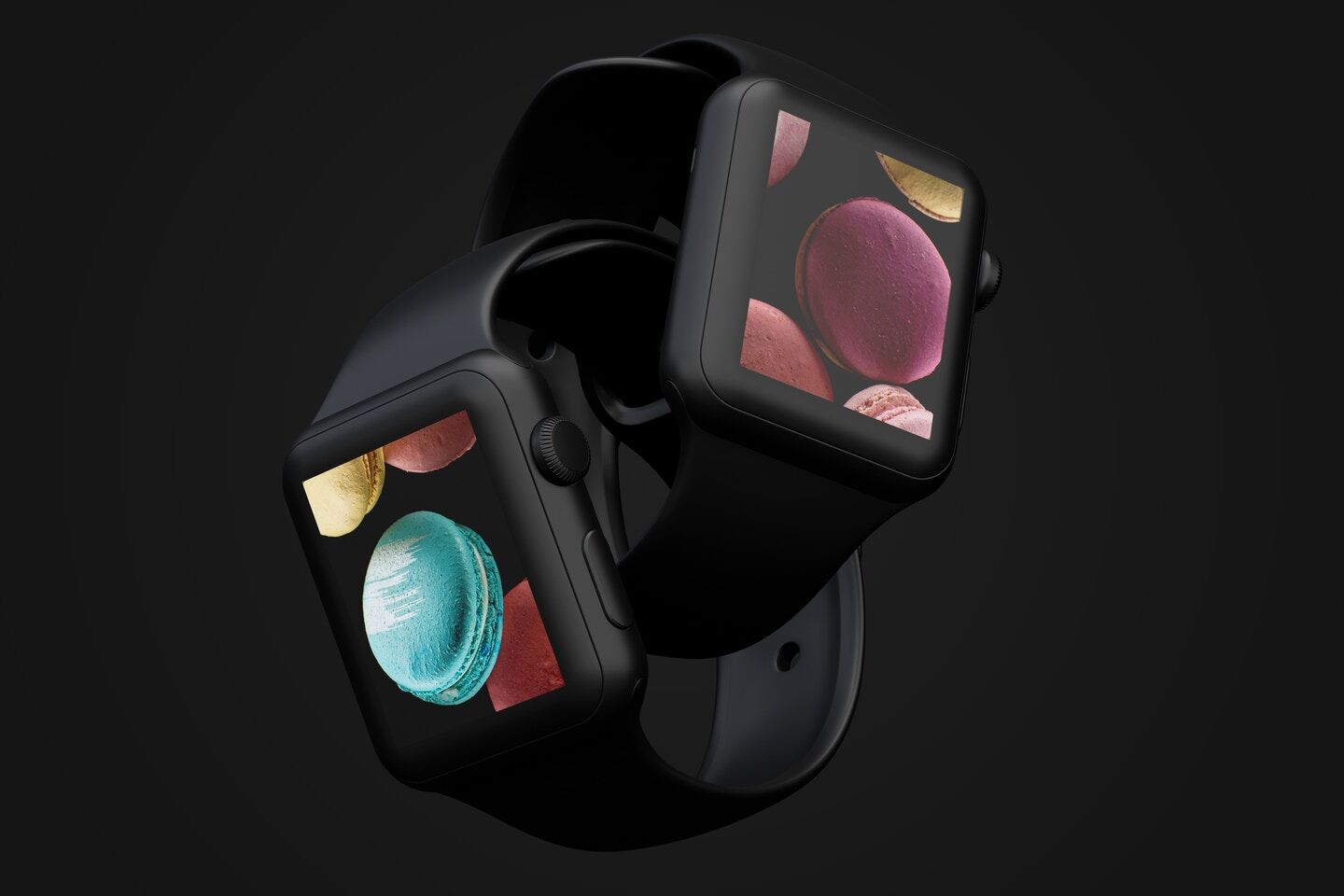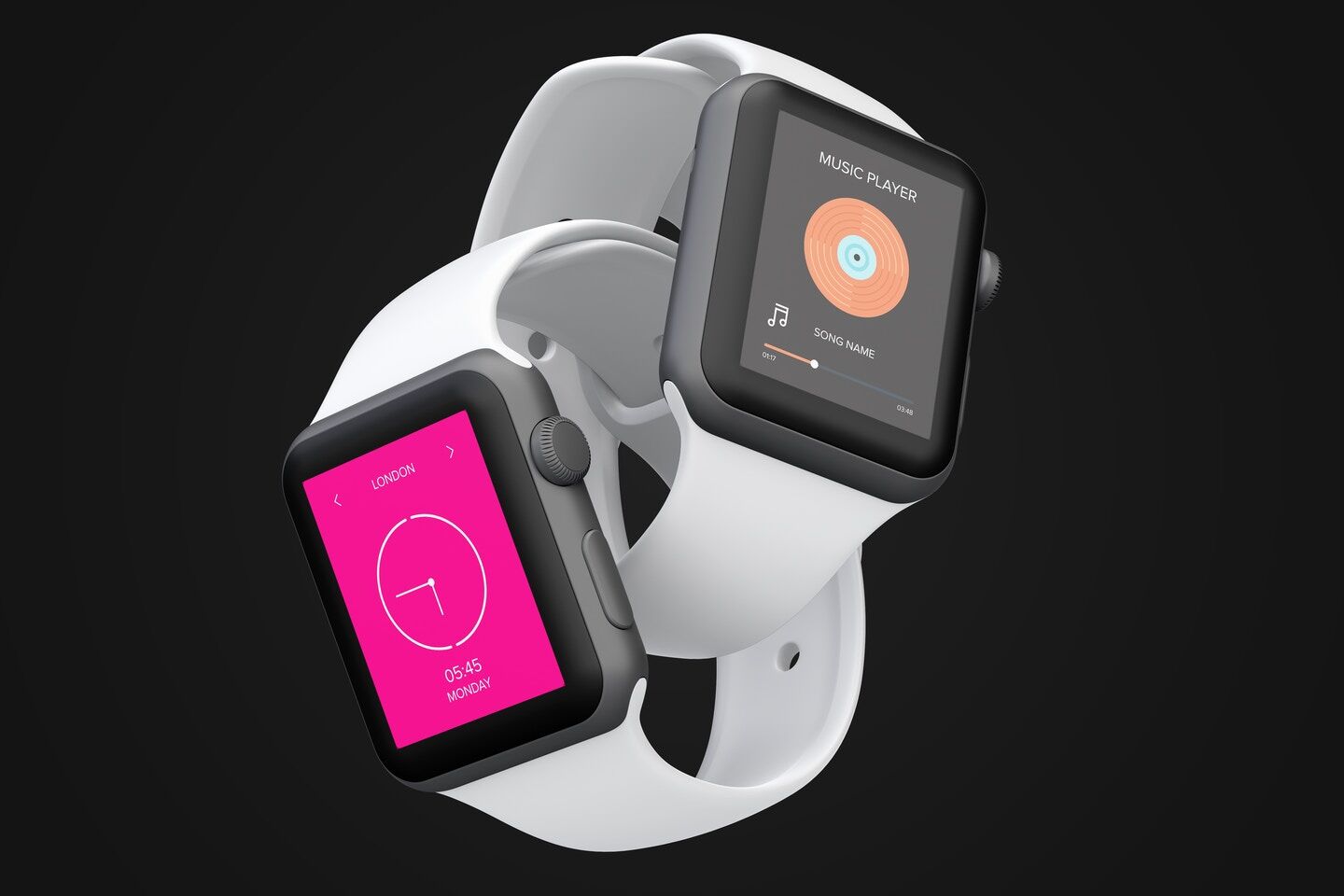 Try a unique model like the present freebie if you need a smartwatch mockup to showcase your UI design. It shows two interlaced Apple watches. They are floating on air, and their complete screens are available.
You can change the color of all the visible parts, including handles, body, glasses, and buttons. You can insert distinct UI graphics on each screen separately. Moreover, you can adjust the brightness and shadows of the image to produce better results.
An extra benefit of this mockup is that you can move these items wherever you prefer on this scene. And finally, changing the background color is also an available option.