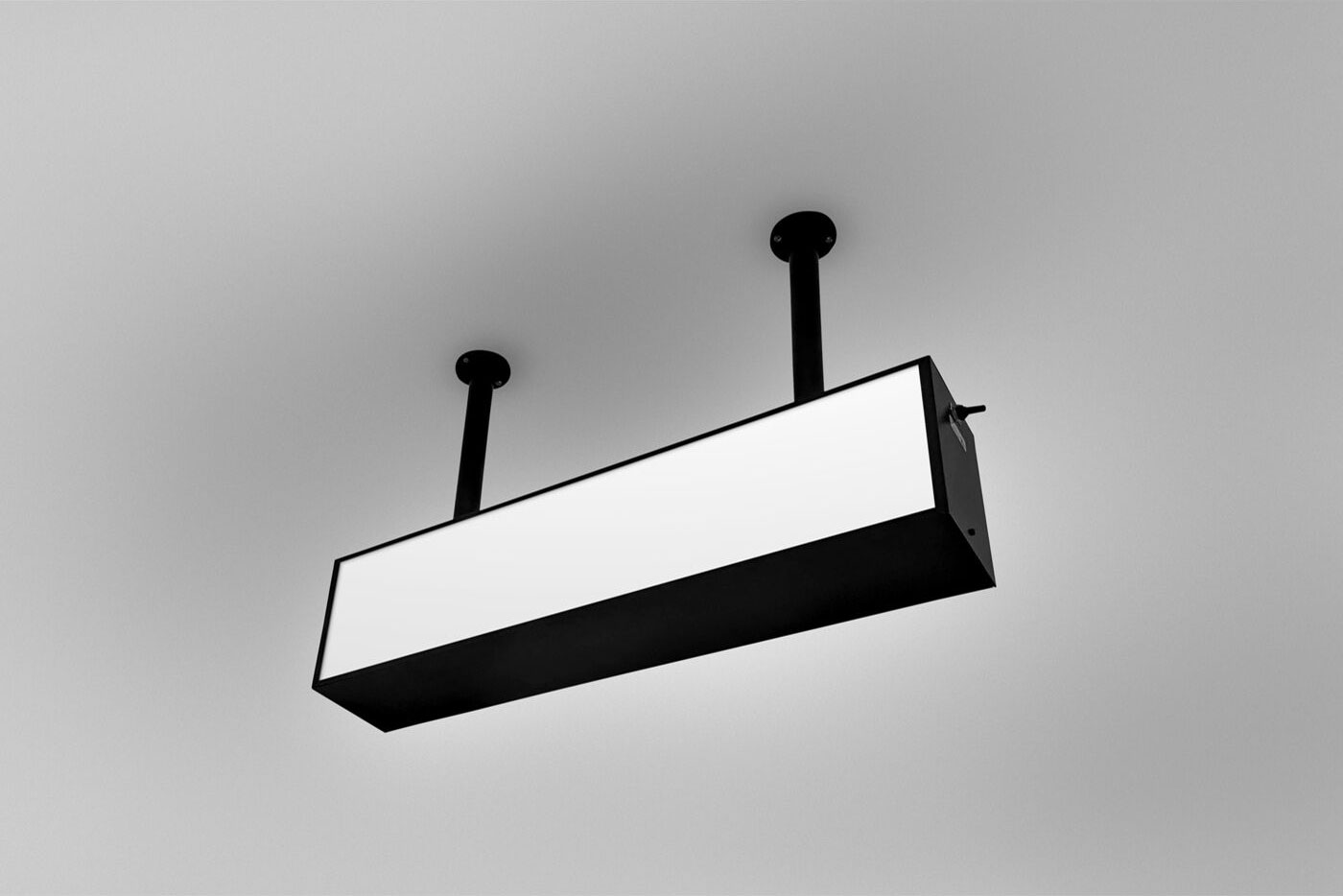 Now it wouldn't be so hard for your viewers to find their way to your remarkable design. You heard me right, in this mockup, we are witnessing wayfinding signage mounted on the ceiling that you have probably seen in the subway or similar places. Now there are lots of ways that this mockup can help you, but you can use it to showcase your banner design, logo, artwork, etc.
You've probably seen similar signage mockups, but this one because of its simplicity and ease of use might be a really good choice. And please don't worry about the "HOWs" of using it; because it's more simple than you think. Only you need to do a couple of clicks.
Dragging your design, and just dropping it right in the window. Now you're only a Save away from having your design mounted up there.