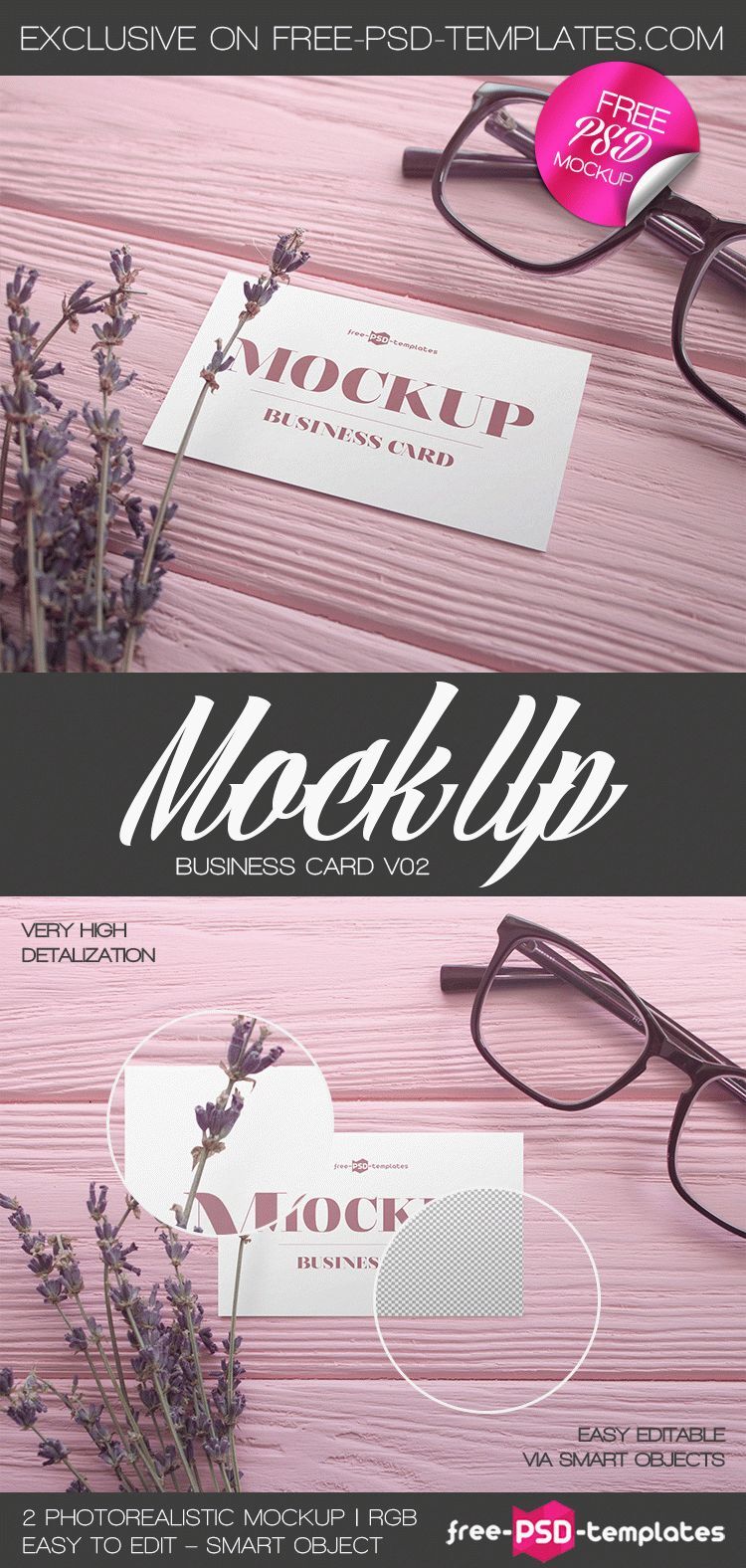 Having a cool business card can boost your confidence when you have a customer! Imagine taking out your business card and hypnotizing your customer! That sounds pretty much cinematic, but it's possible!
Try your final design on this business card mockup and enjoy the quality.
This is a business card on a wooden surface, a study glasses in the corner of the picture, and also a flower in the left corner of the picture. High-quality and handy use it and make it close the ultimate tool to attract people in no time.