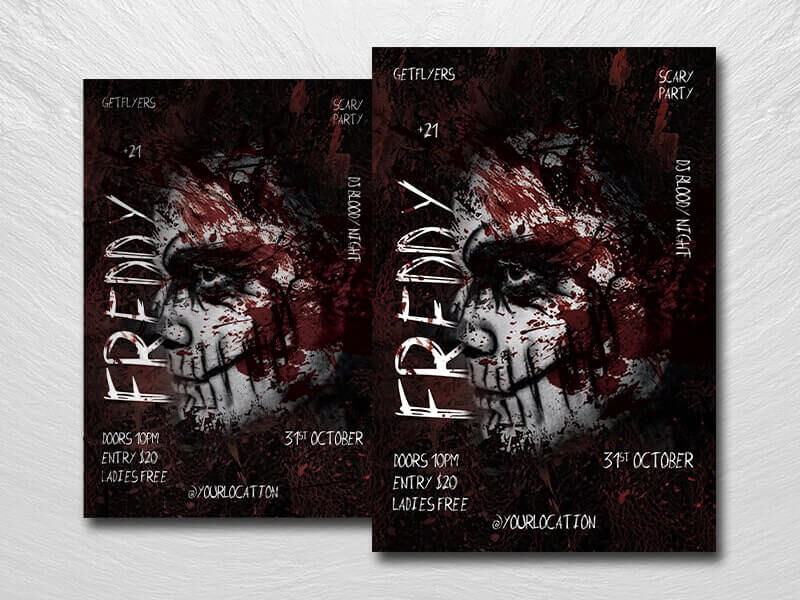 Today's template may contain harsh shots, so it would be wise if you keep it out of reach of children. A mixture of dark red and black color painted the entire background signifying blood and horror.
This file would be an excellent tool for those designing projects which require a scary theme.
You can create catching Halloween flyers out of this file. A frightening character's face filled with scars and blood is viewable too. You can add the textual data in a particular font that signifies a scary theme too. Download the PSD file for receiving exciting outcomes.