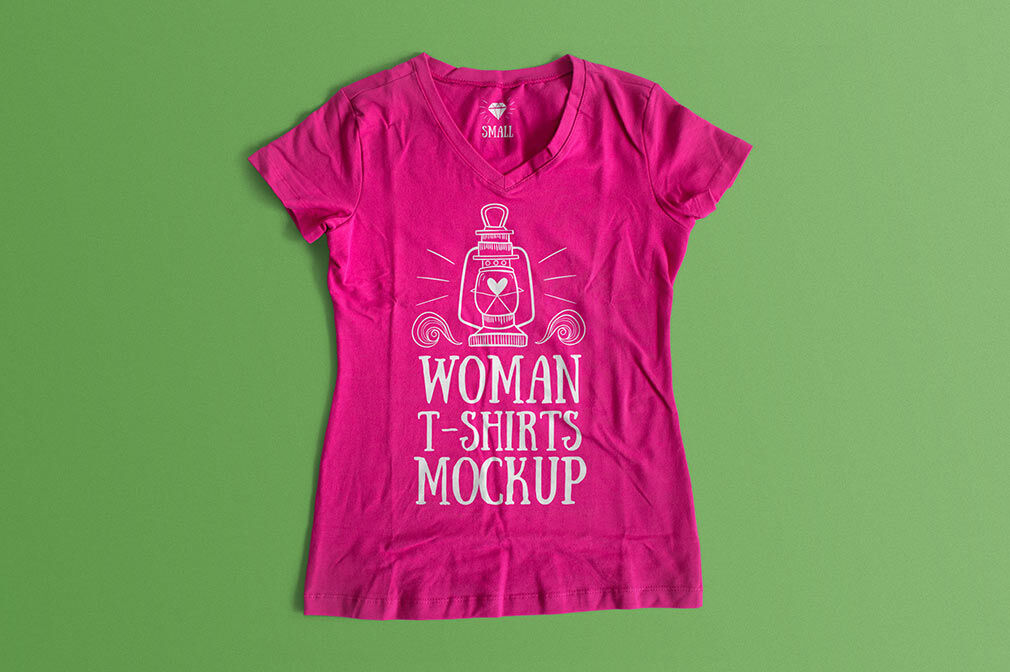 If you want your design to be displayed as a nifty logo T-shirt in 5 different colors, you can simply count on this super realistic mockup.
It feels as if the deep creases of the T-shirt are wordlessly telling a story! Imagine it goes like this: you walk to a store, pick a T-shirt, and there you have it! It seems like it has just been taken out of the shelf and been unfolded right in front of your eyes.
However, in real life, the subject design might not have been printed on any sort of material, not even a piece of paper. It works just like a time machine, letting you see far into the future of your newly-born design!