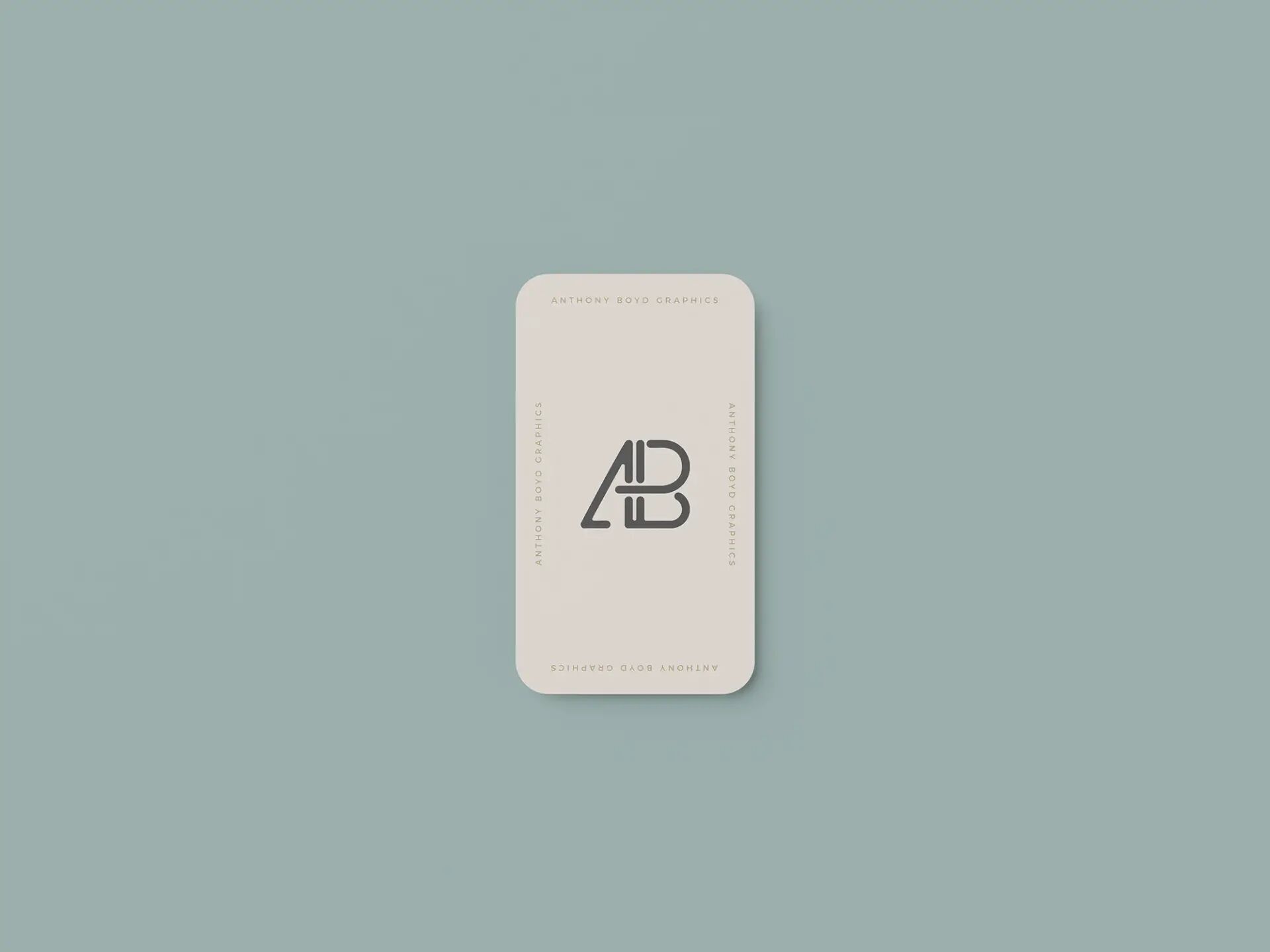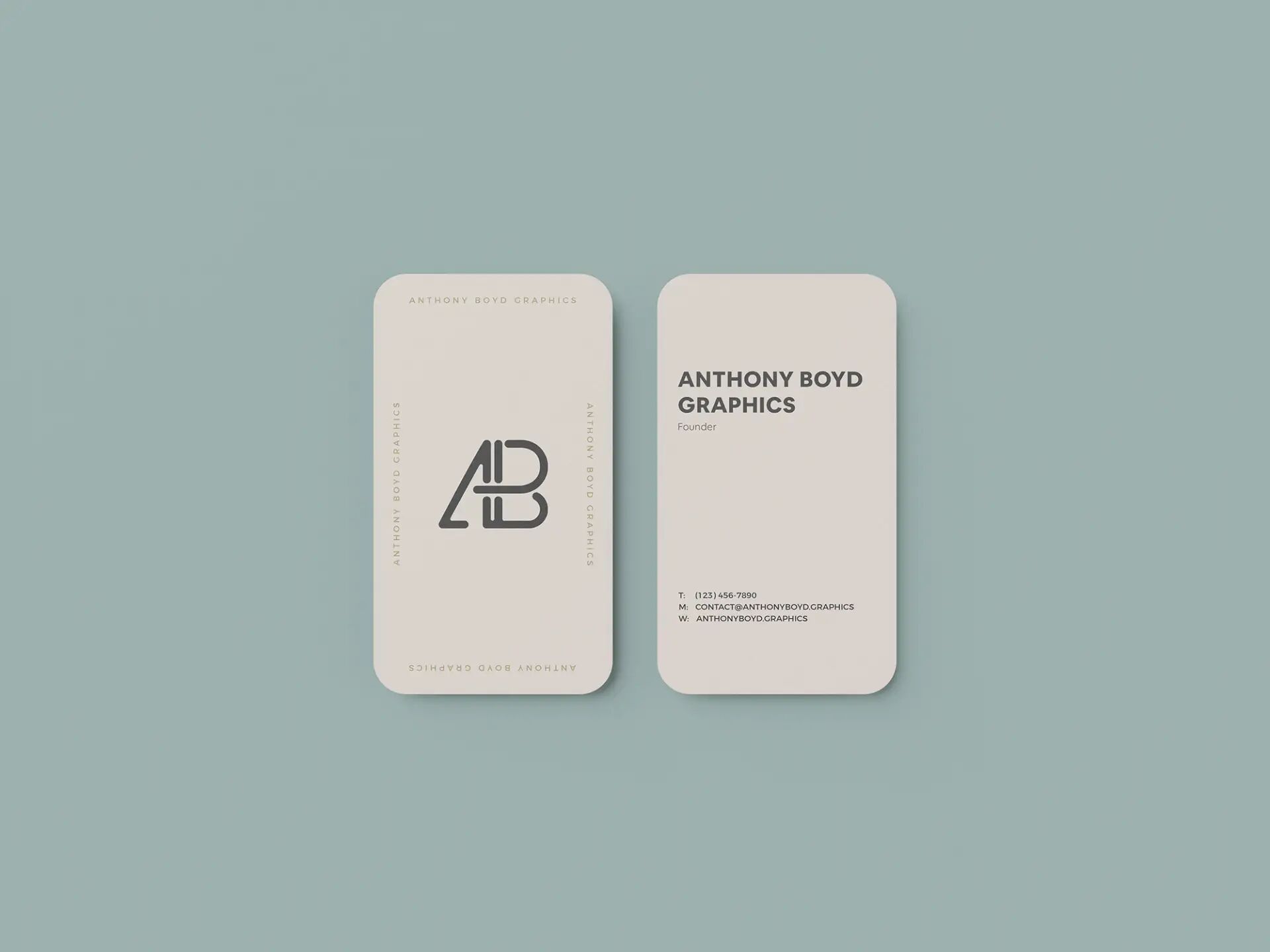 As you are aware, business cards act like the vitrine of every single business. Not only it ought to be spectacular, but also it should be capable of conveying essential data in a limited amount of area. And That is the moment that the present mockup, which Anthony Boyd Graphics
offers, supports designers in fulfilling both of these tasks eminently.
You have the option to use this business card mockup for presenting any branding design you desire. An image of two vertical, rounded business cards is available in this model. It is up to your decision to whether model the back and front side concurrently or do it for one side at a time.