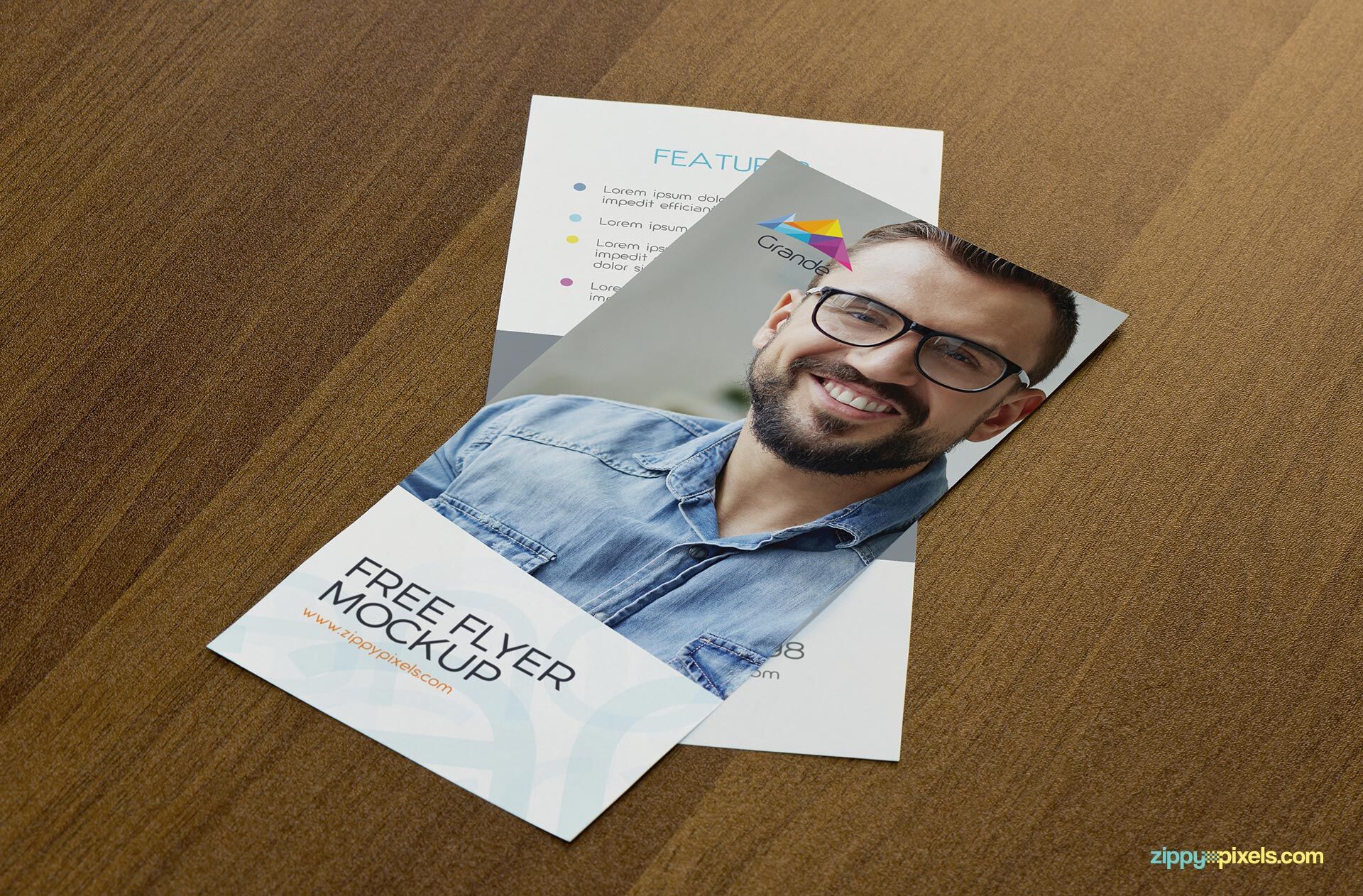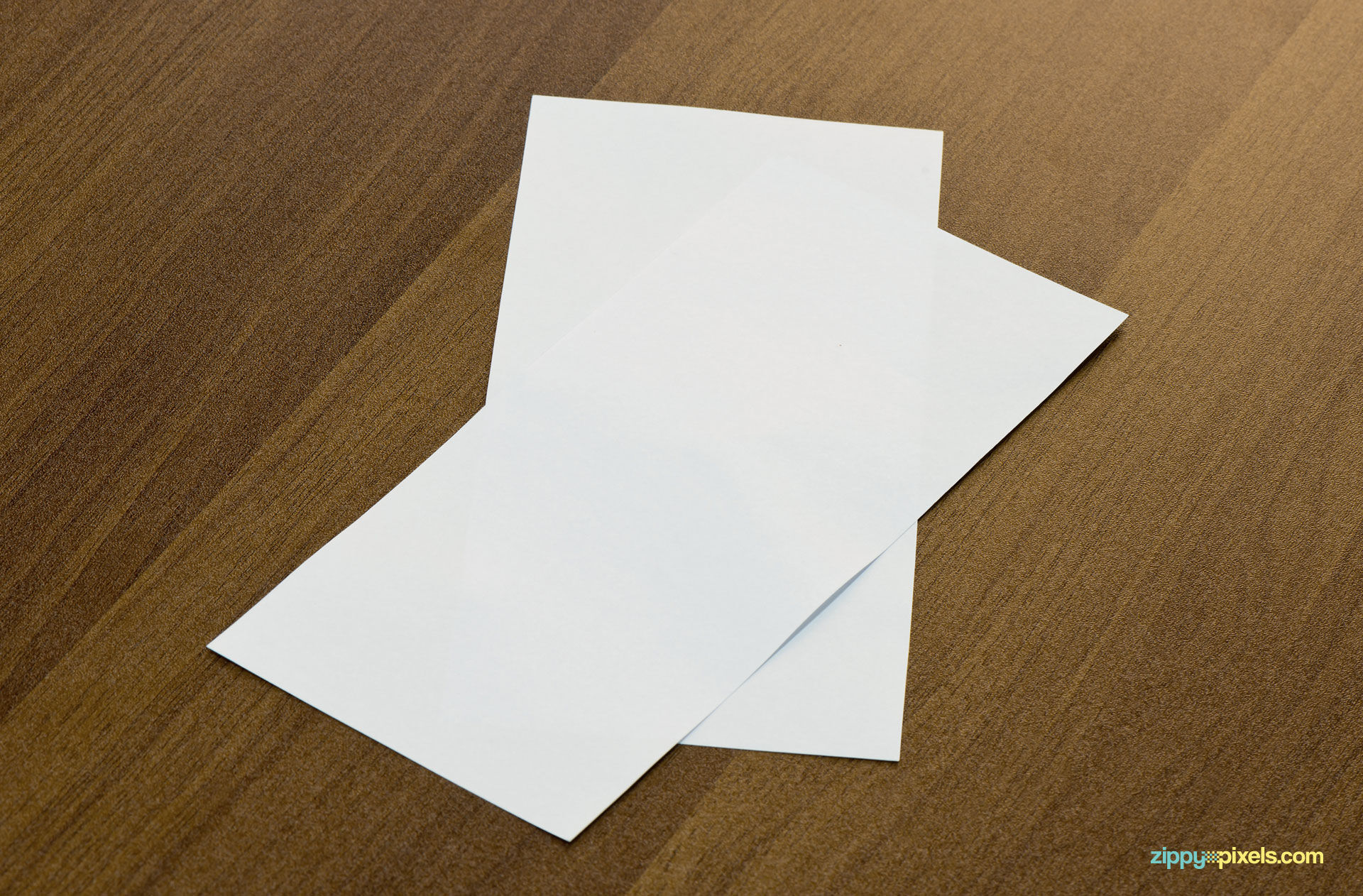 Today's mockup is an amazingly designed flyer to showcase your advertisement projects, professional and expert. This mockup offers the viewers two smart objects of size 3.8×8.4 inches each. To showcase the front and back view design of your special flyer.
These two high-quality flyers are lying on a wooden floor which is unchangeable. As it's stunning enough and could match with any unique design you choose for your advertisement.
As this mockup is great enough as you see it doesn't need recommending.
So let me tell you how easy it is to use as well. You could just insert your branding design. And this excellent flyer mockup will be ready to use. And that could be possible just by using smart layers easy as a pie.