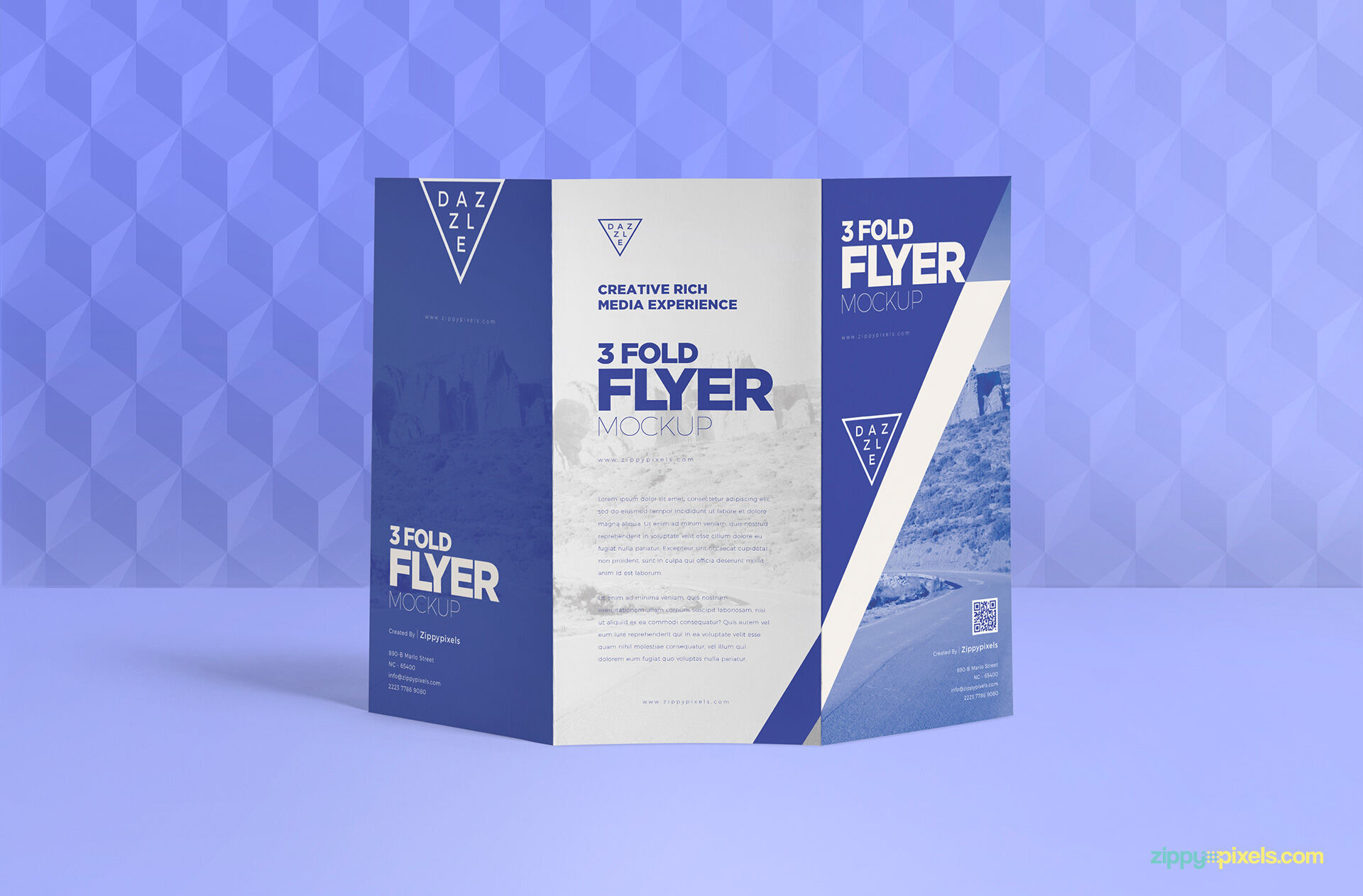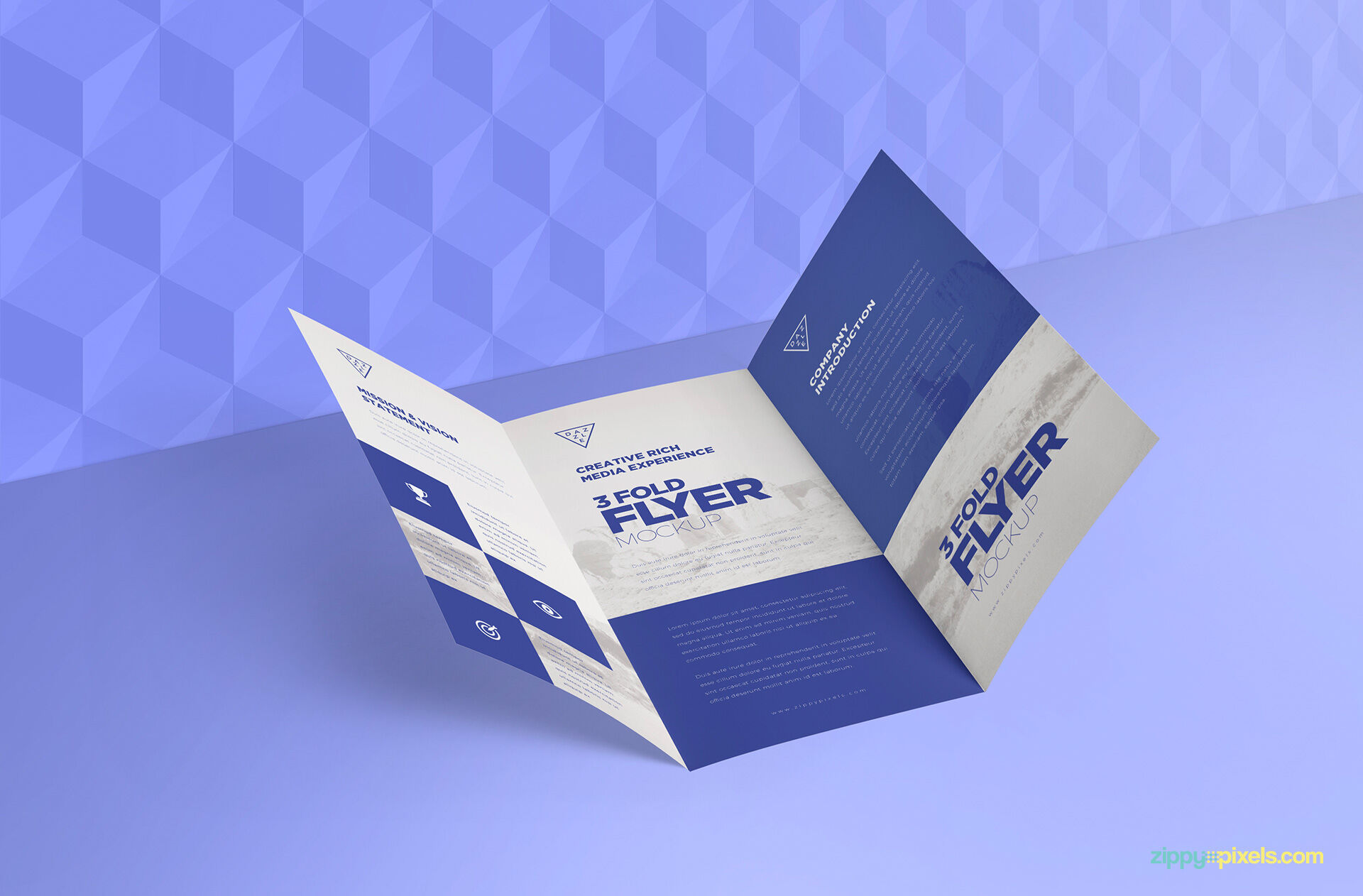 This realistic open 3 fold brochure mockup is a very fashionable type of advertisement these days. And It's the best choice for showcasing many designs at the same time. Also, you are not limited to just a single design.
By just using one mockup. This 3 fold flyer folds excellently all in each other and from different angles and By using this flyer you can easily represent the final layout of your designs.
It can help you to enhance the beauty of your artwork. It also has many customizable options which you can customize the floor, background, colors, and shadows to your likings. what was mentioned is possible just by using smart layers for this 3.897 x 8.267 inches brochure. You will achieve valuable experiences so download and enjoy.