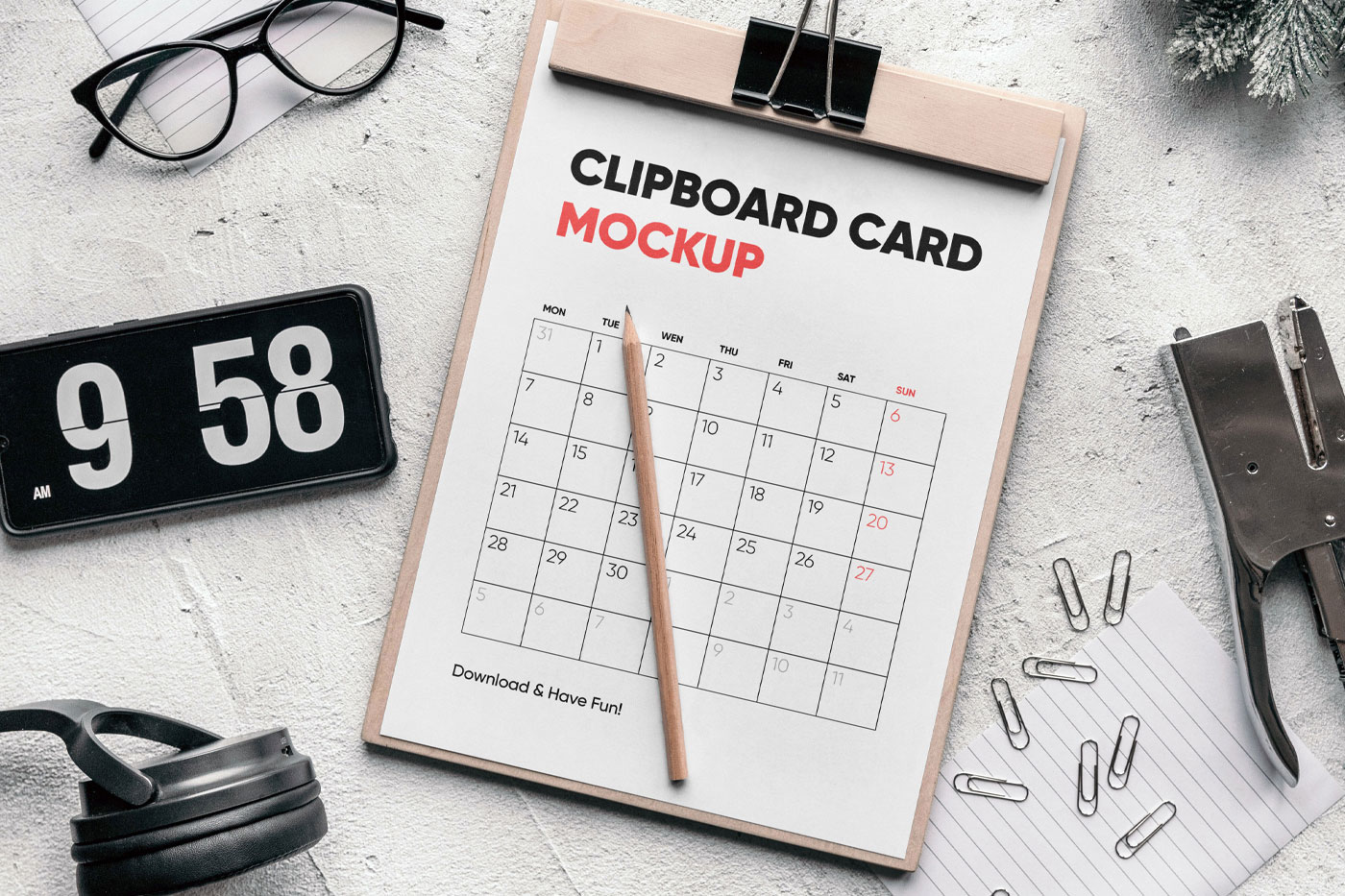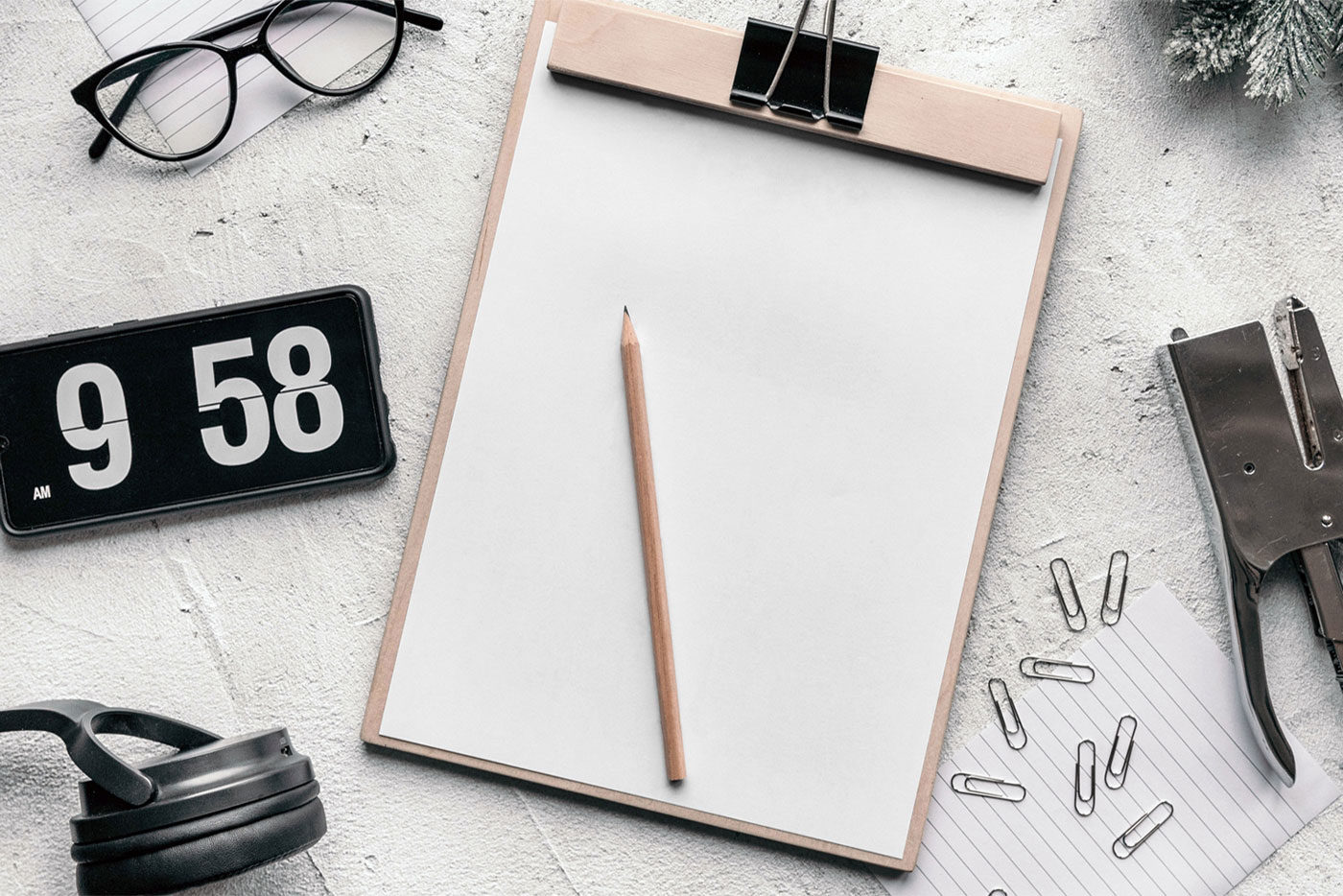 Not only can you have a great paper design in your presentation, but you can also use a paper accompanied by a clipboard to improve the whole situation. Above all, both have separate layers, which means you can edit them separately.
This scene features the top view of a clipped paper to a wooden clipboard placed on a flat surface and decorated with various things from a mobile phone, glasses, a headphone to the stapler, and a pencil. With that in mind, it makes the whole project touching and realistic.
You can use this mockup to showcase incredible stationery designs. To do so, You should place your artworks and texts through the smart object layers and customize them according to your preferences. Just download the mockup, personalize it, and shine in all its light.