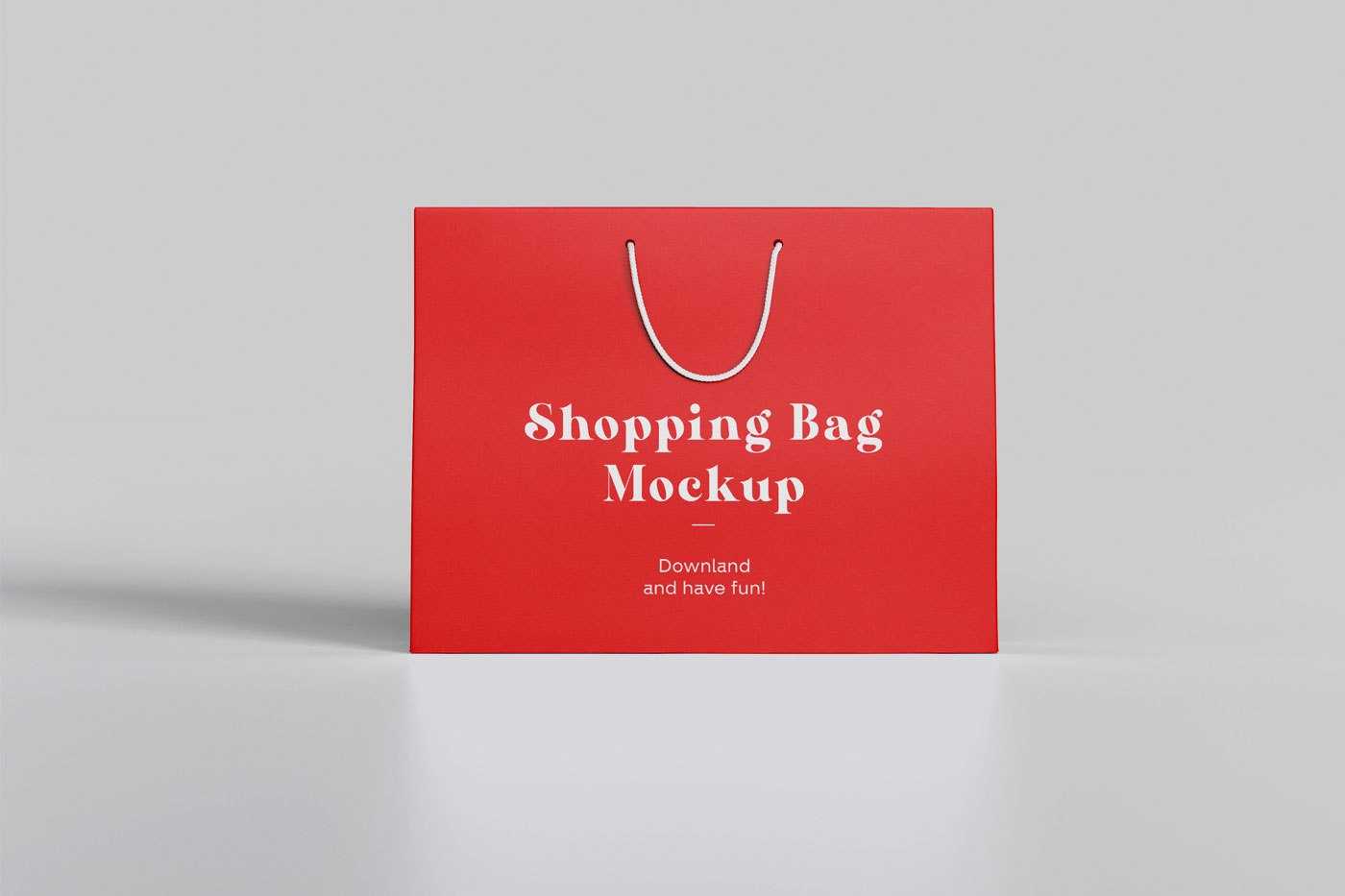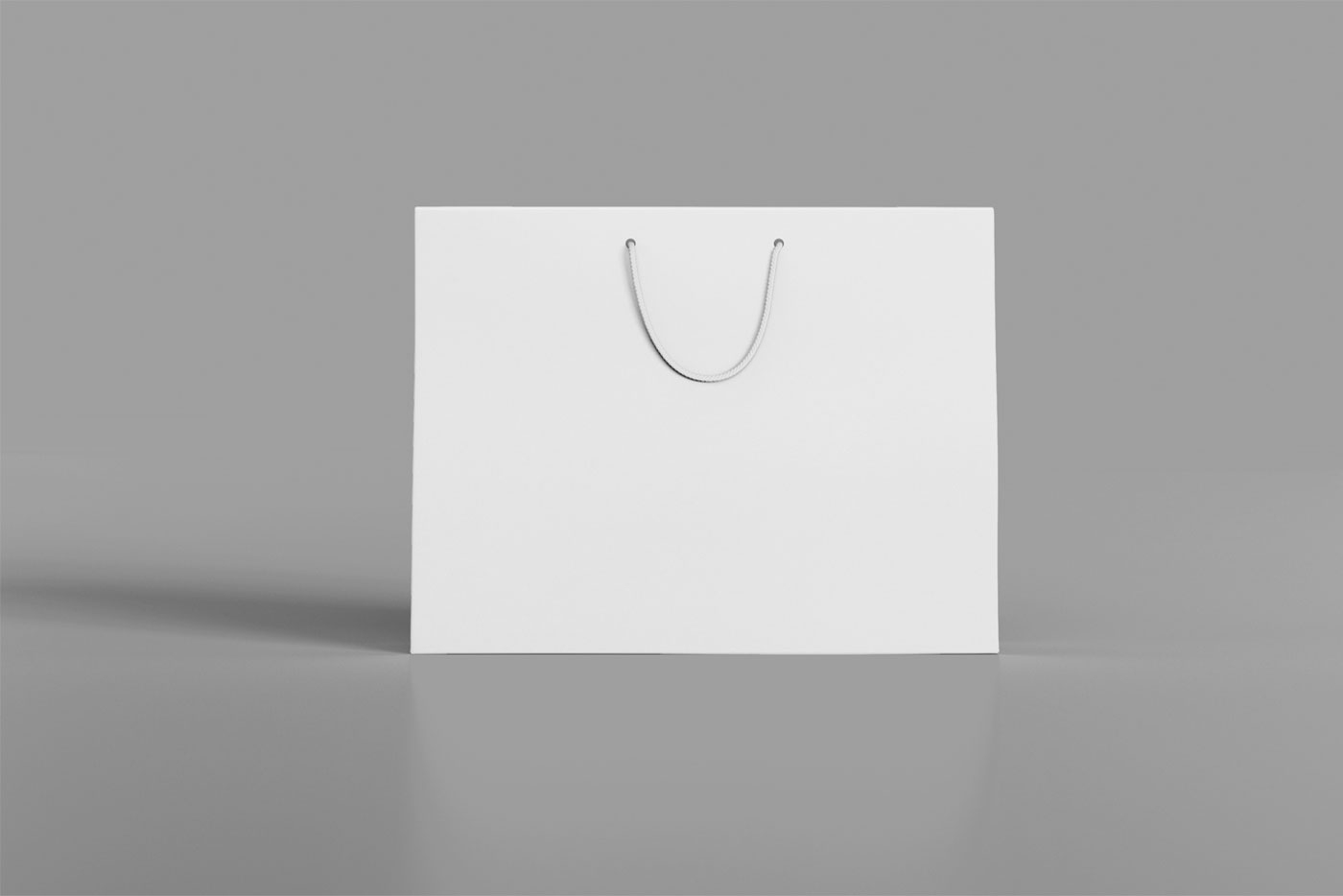 No matter what line of business your brand belongs to, whether you like it or not, a shopping bag is something you will definitely need if you want your business to succeed.
So it would be a huge mistake to disregard these lovely bags, which also function as a fruitful marketing strategy and have proven to bring promising results. Since they are basically moving demonstrations of your brand, you better think twice before getting your own shopping bags all ready to use.
This amazing mockup shot shows a rectangular shopping bag, gently standing on a steady surface in a bright background that almost matches the floor in color, giving your subject a captivating view.