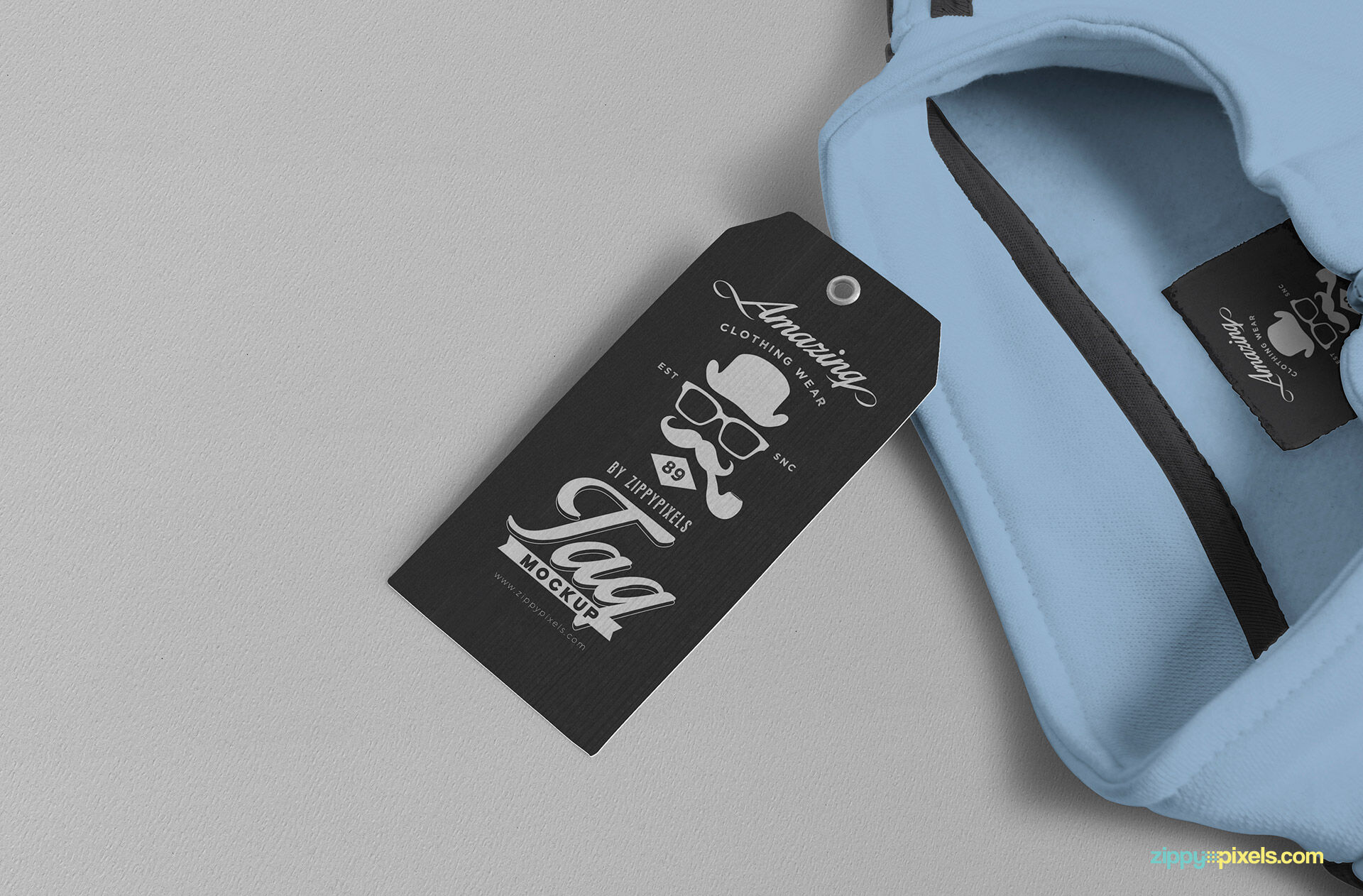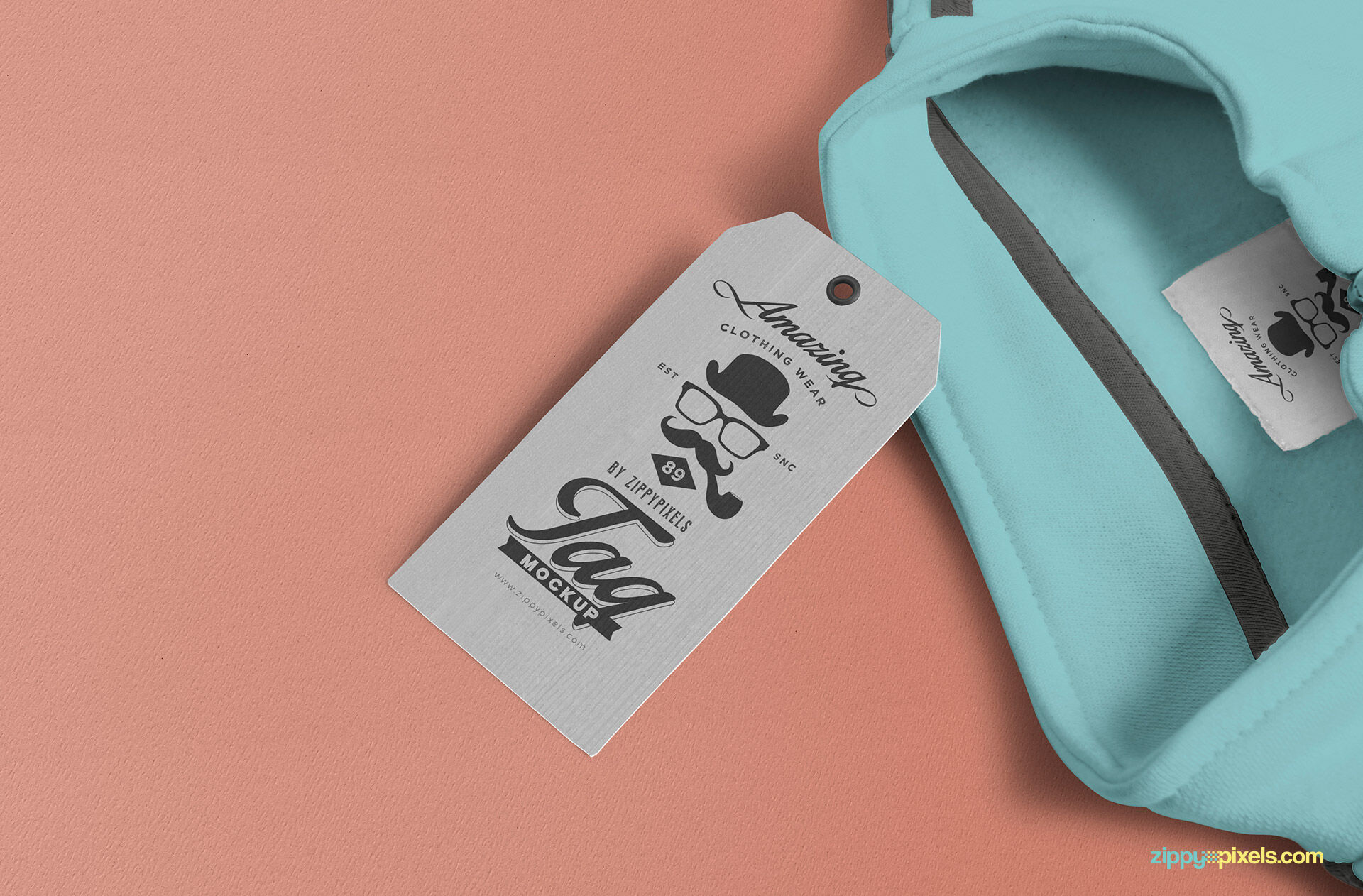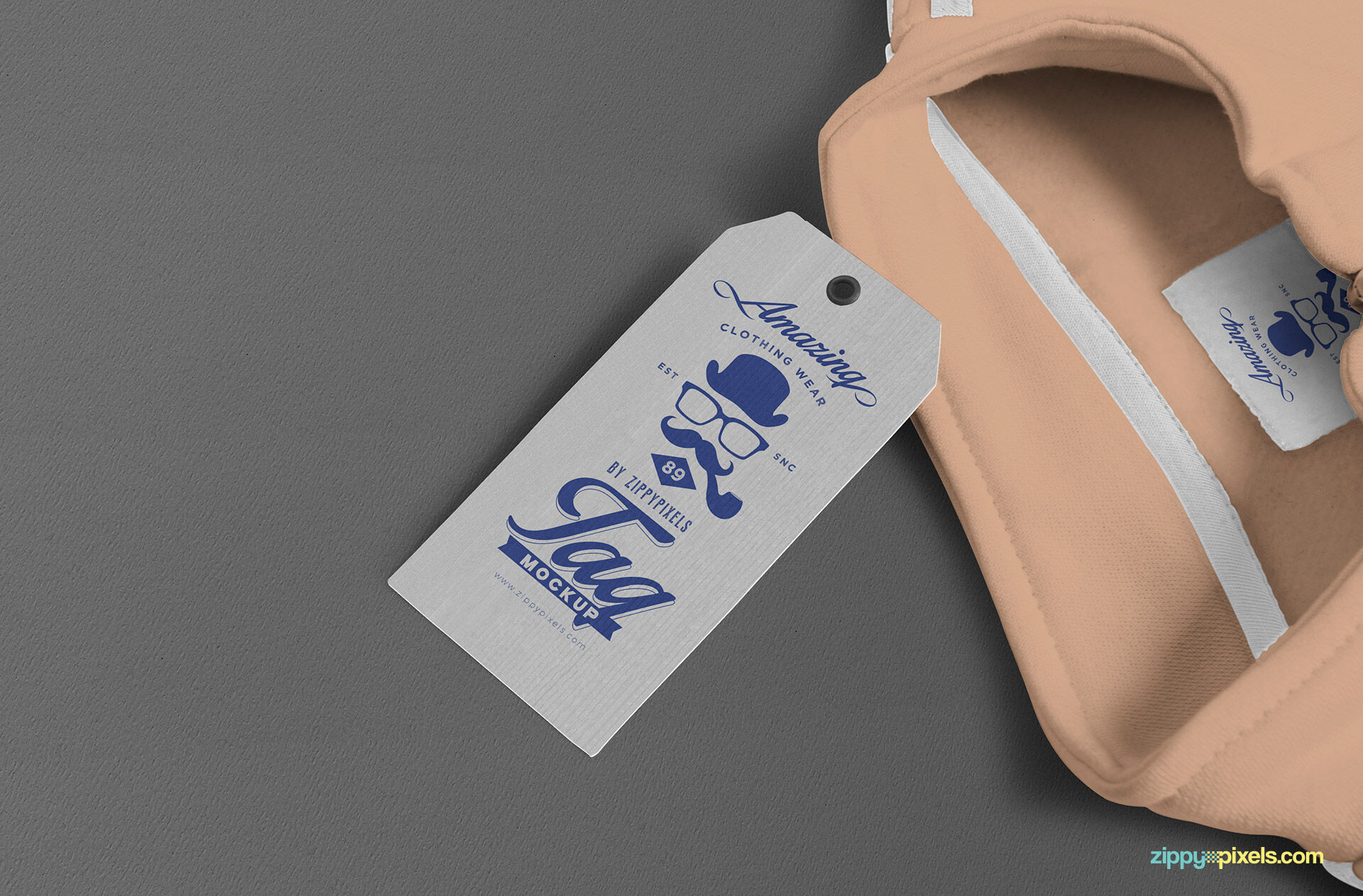 As a designer, you sure know that creating your product is one thing and presenting it uniquely is a whole other thing. Now if you are going to make a mind-blowing presentation of your clothing line check this one out.
This is a photorealistic label tag mockup of a price tag in the size of 2.5*5 In and an inner label of a shirt in the size of 2*1.5 In. You don't want to miss out on this item for it's easy to use, allows you to customize the background, the effects, and shadows.
You can also change the color of the shirt, and the lining on it as well as the string hole of the tag. Get this mockup and start off.