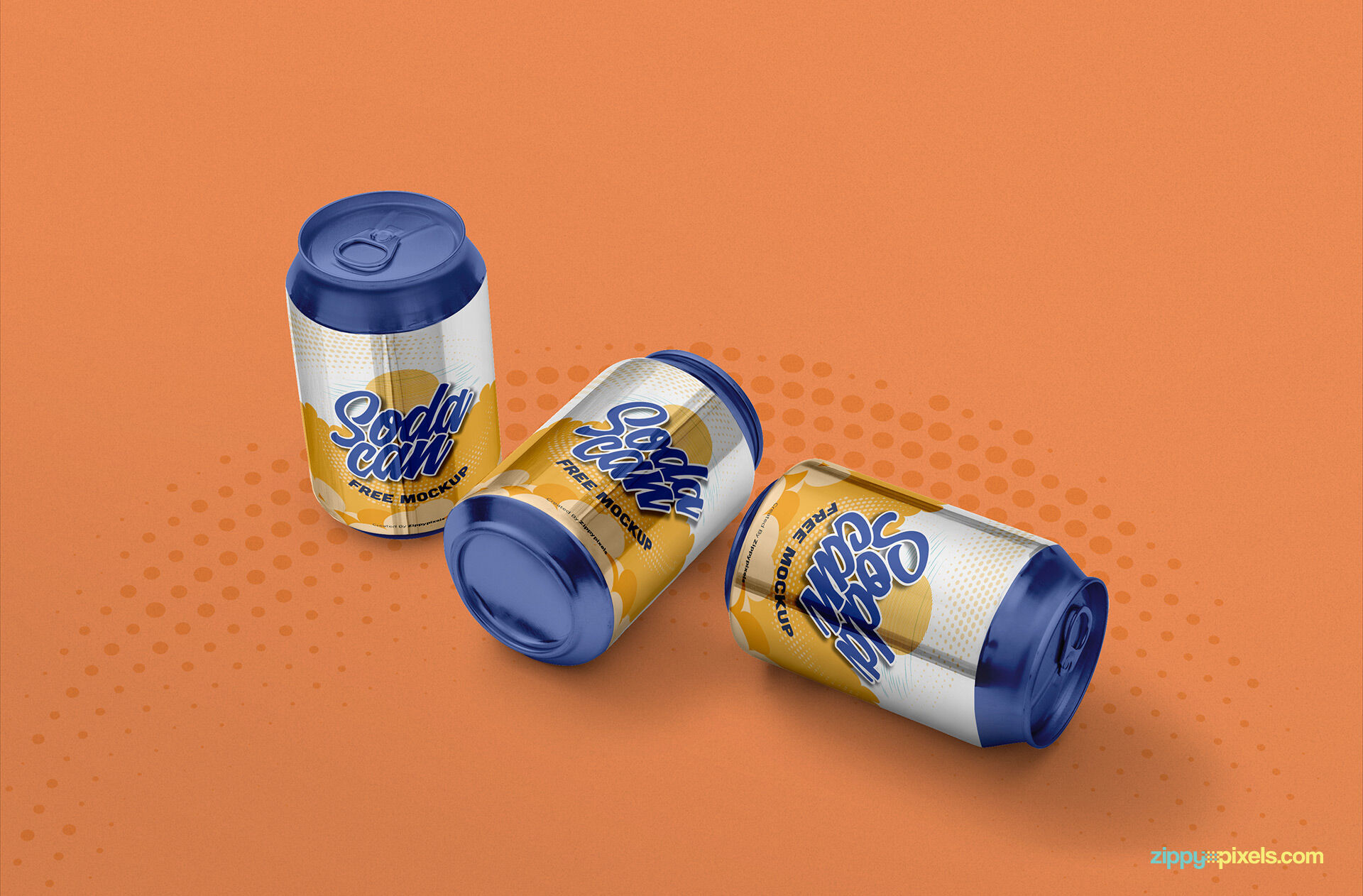 Nowadays people have learned to pay a lot of attention to what they eat and drink, and the only way to find out information ifs reading the description written on the label attached to the body. the print or label on the body contains much information, for example, flavor, ingredients, sugar-free, diet version, and many other data which can be helpful to buyers.
Also by reading, buyers remember your branding when they enjoy your product. So it's very important to insert it in a nice place with an eye-catching design. This can mockup can help you to achieve what you exactly want. It represents 3 soft drink cans in different previews.
You can easily customize the color of the top and the base of the can, also the shadows, effects, and backgrounds. Insert your design and enjoy.