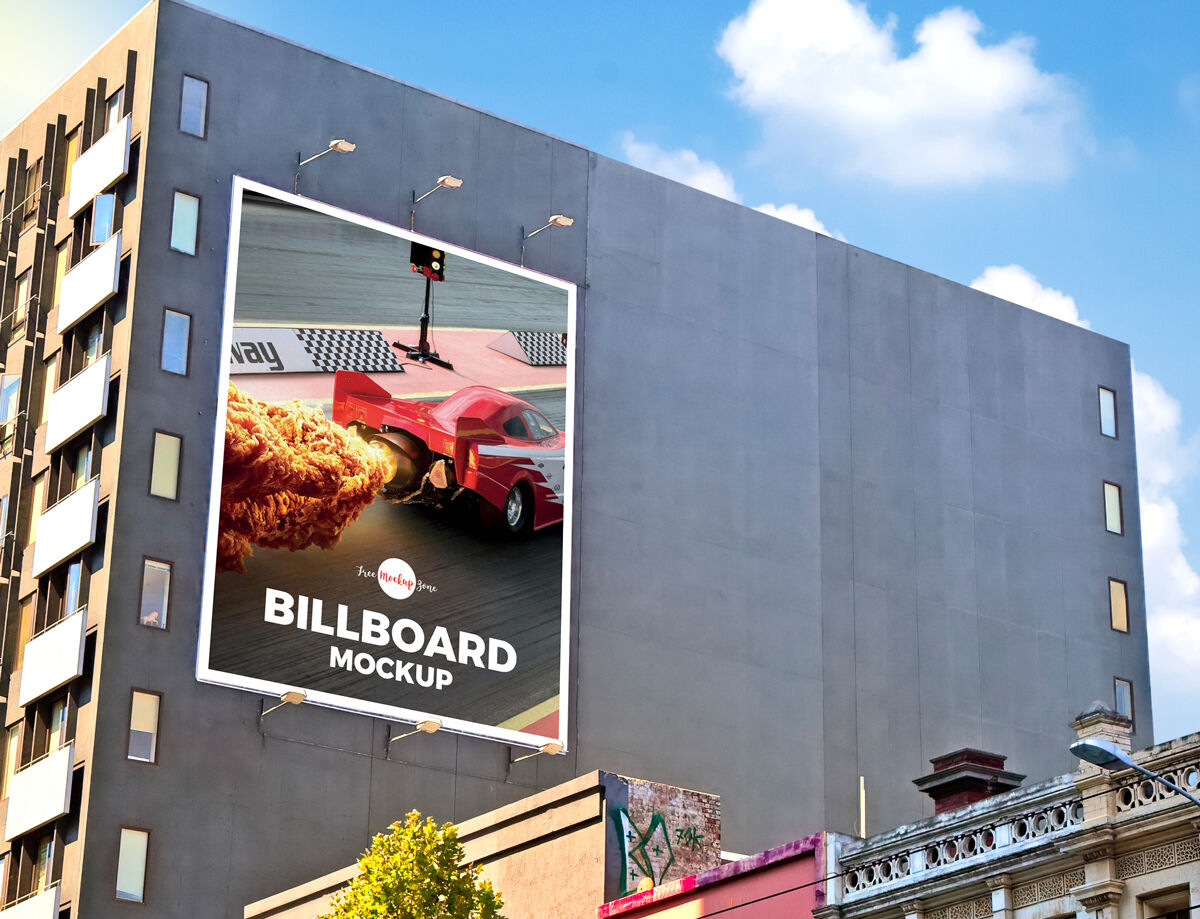 When you invest in outdoor environment advertisements you should be ready for a crowd of customers and lots of attention coming towards your brand. This is what makes outdoor advertisements especially billboards very popular and attention-grabbing nowadays. The abilities of this billboard mockup are breathtaking.
It's a modern tall building which on the empty side wall a lovely large billboard is attached to the wall. Which the position is facing to all passengers, cars, shops, and houses. And you will always be in the eye.
Also, this mockup has a beautiful bright blue sky background which is a great beauty. You can easily showcase your designs, artworks, or presentations by inserting them into the billboard front view by using smart layers.