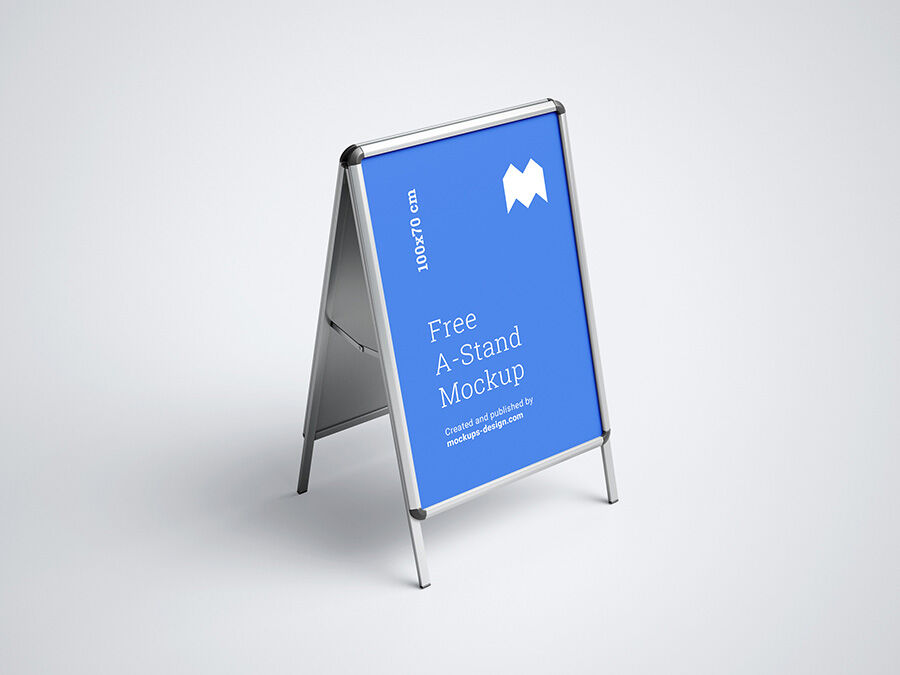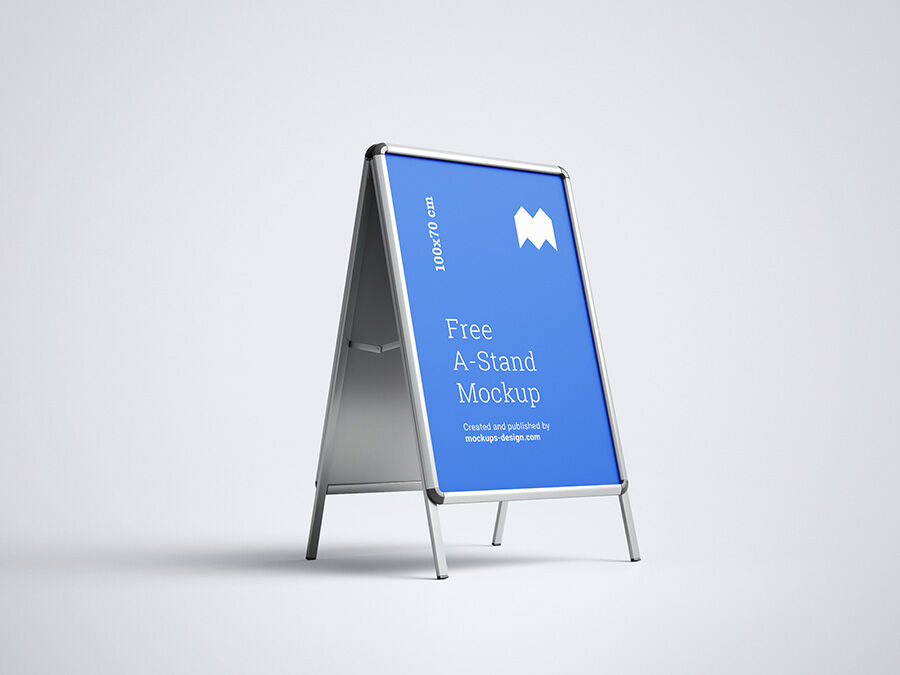 Stands are that vital marketing material that can be used almost anywhere to promote a brand or service. Here is a fantastic stand mockup featuring a rectangular stand with a metallic border with which you can display any of your art and poster design projects. Above all, the mockup includes two different scenes.
The first scene features the perspective view of the stand which is well-suited for attracting attention to the center of the scene. Along with the perspective view of the stand, the side view of the stand seems so outstanding.
You can take advantage of both shots and insert your unique graphics using smart objects. In the last word, you can also change the color of the background however you like.