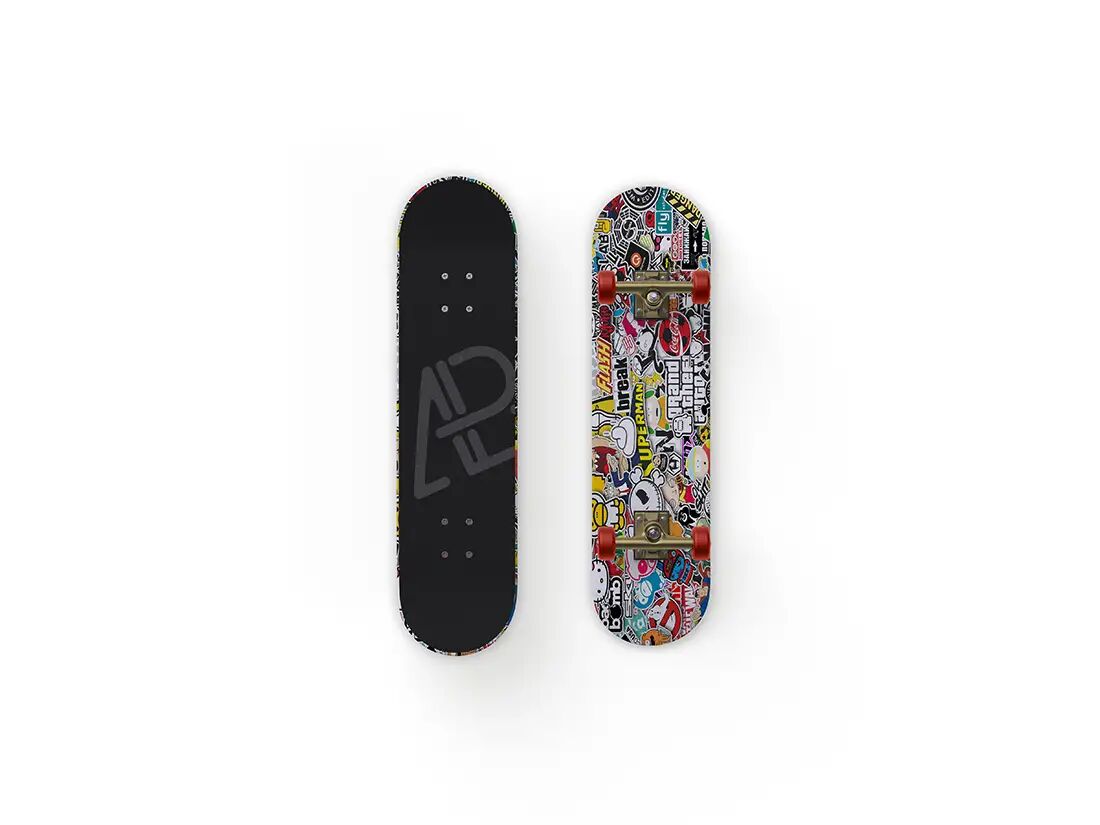 The skateboard mockup really is a piece of art! Which can be used to showcase things related to decal designs and branding works. Some designers want to customize their skateboards to make them more photorealistic and enjoyable for their customers. If you need to customize your skateboard, this skateboard model might make you stand out. There are two fronts and back views of the skateboard in an upright position in this template.
So, you can use the smart object layer to add your own graphics to these sides as if they really were in the mockup! This is a high-resolution file of 5000×3750 pixels, which is enough to represent a perfect pixel presentation.
What's more, the mockup allows you to edit back the decal and the decal on the grip tape. To make a splash, you can even customize the wheel color, the truck's color, and the grip tape to fully match it with your unique design. So, big thanks to Anthony Boyd Graphics for creating this highly customizable mockup!