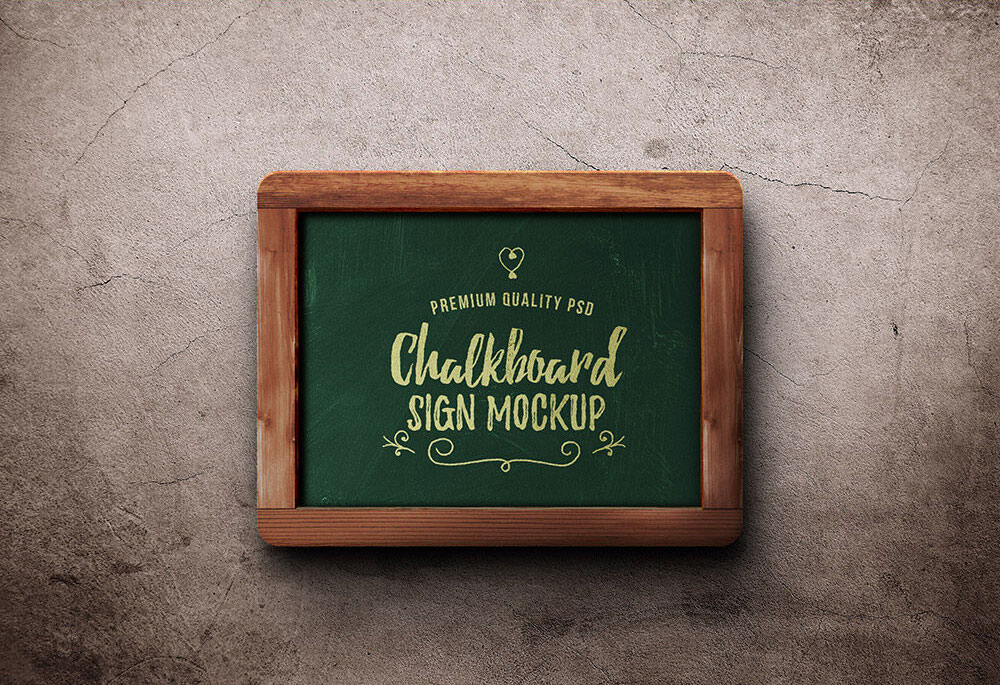 To creatively display your logo or typographic signs, you should keep things simplistic yet realistic. With that in mind, you should get your hands on this chalkboard sign with PSD format which cut a dash with vintage and artistic style.
The chalkboard is framed bordered with a wooden frame and is mounted horizontally on a wall. Speaking of the wall, the wall is highly textured and has a dusty and grunge style which makes the whole scene aesthetic and lifelike.
You can easily change the logo, chalkboard texture, and background according to your need. To add your logo, use the smart-object layer on the very top of the folders in the PSD file. Furthermore, you can go through the colors layers in the folders and add your color, and finally, you can also change the logo color.