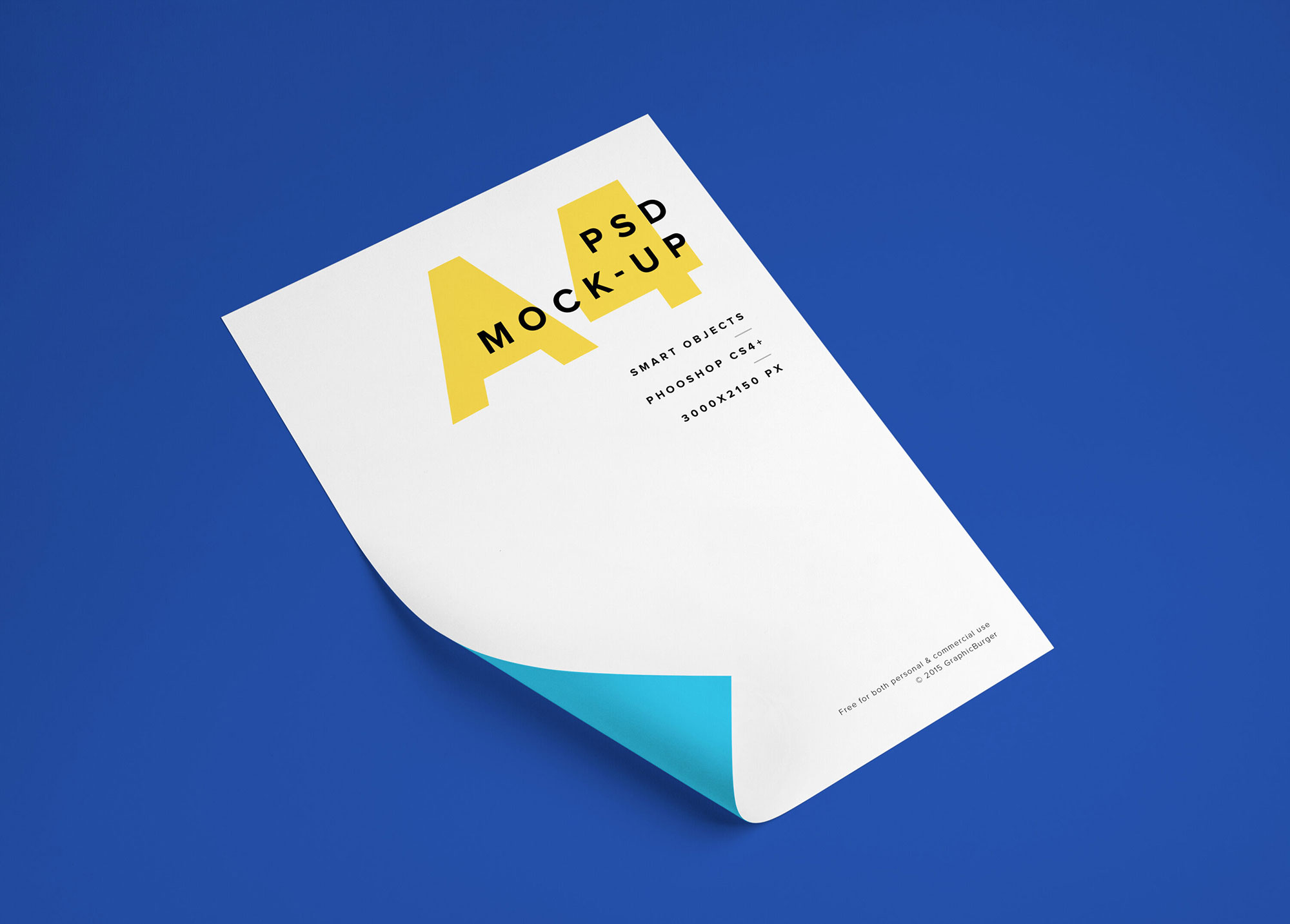 Simple, clean, and modern mockup with Great attention to detail. This special template allows you to edit and customize a fantastic curved paper. This is a great choice if you want to add your unique designs to the backside of the paper as well as the A4 paper.
With that in mind, Add graphics to the paper and background and create cut a dash with multi-color, monochrome or solid background that attracts everyone's attention.
Have in mind, with this versatile mockup you can showcase different things from Leatherheads and CV to typography and stationery designs. Lastly, know that this A4 paper mockup is flexible thanks to the smart object layer which guarantees an immaculate result!