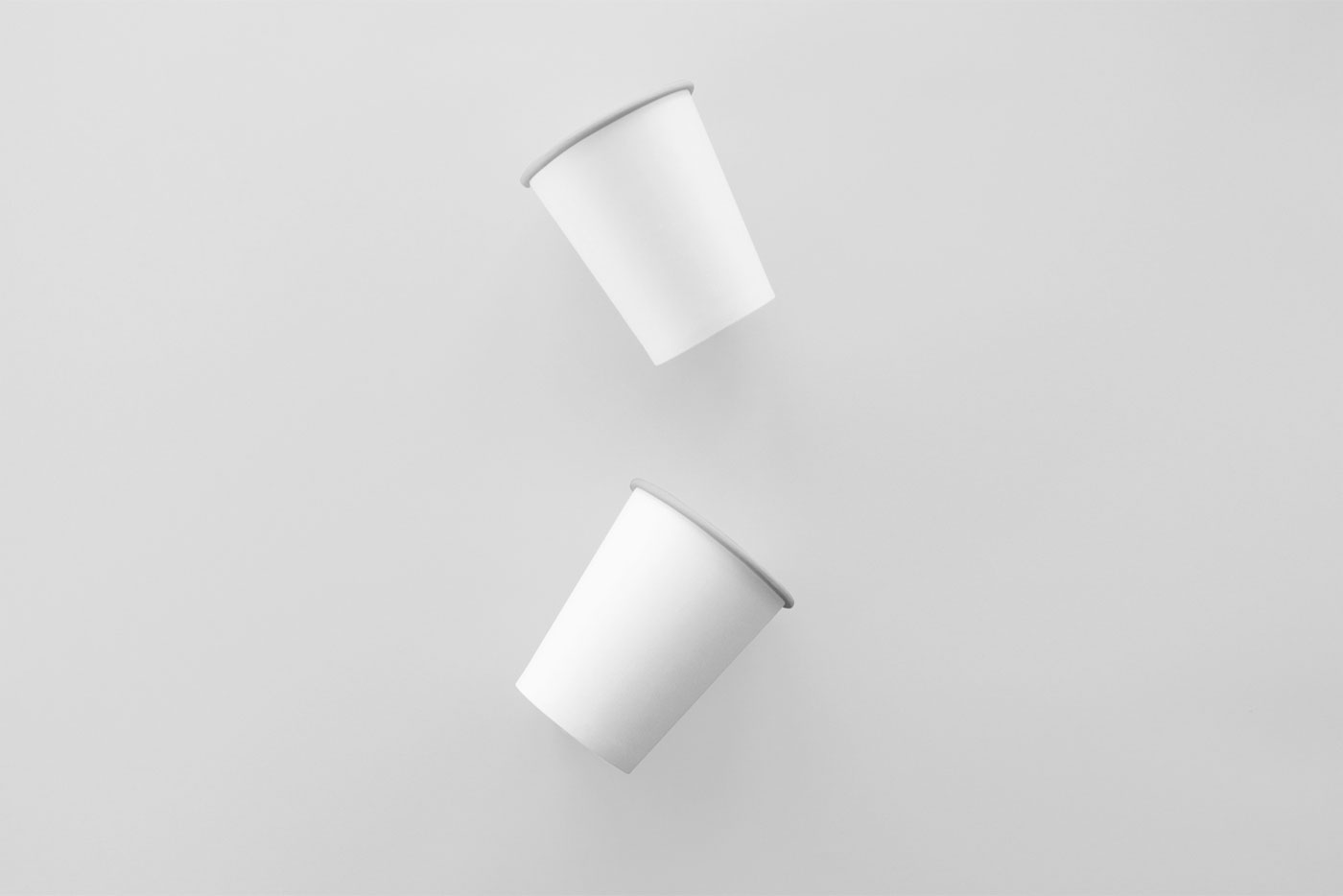 Coffee cups may seem small and simple items to people's eyes., but they can advertise branding projects effectively. There is no difference whether it's cafe branding or other types of business.
This mockup presents two tilted cups; one is fully squared. You can delete the current graphics and insert your creative shapes and texts instead.
Use the provided smart later to make your editing process simpler. And then you can enjoy the scene of people drinking their favorite drinks in the cups you have beautified with your graphics.