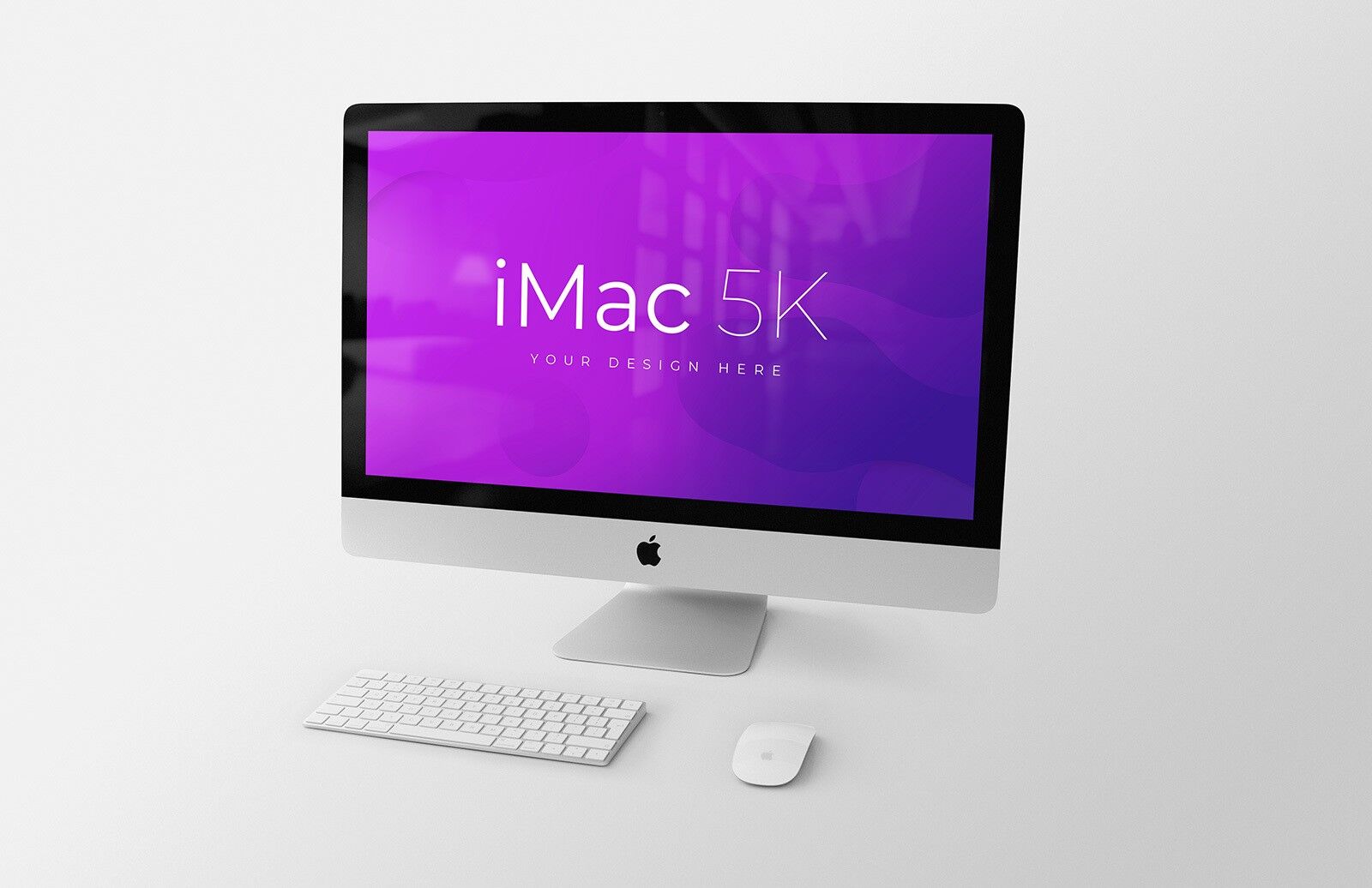 Want to showcase your website realistically? Well, all you have to do is check out this incredible mockup template of an iMac 27inch 5K Retina Display. As you already know how you present your business matters a lot.
This item you are reading about is a high-res mockup in a PSD format. There is one shot of the iMac slightly angled left with a keyboard and a mouse in the scene. You are able to change the background color and display your own project on the screen by replacing it with the current one.
This iMac mockup also features optional screen reflections that you can adjust by changing the opacity of the "Reflections" layers or just overlook it completely. The choice is yours.