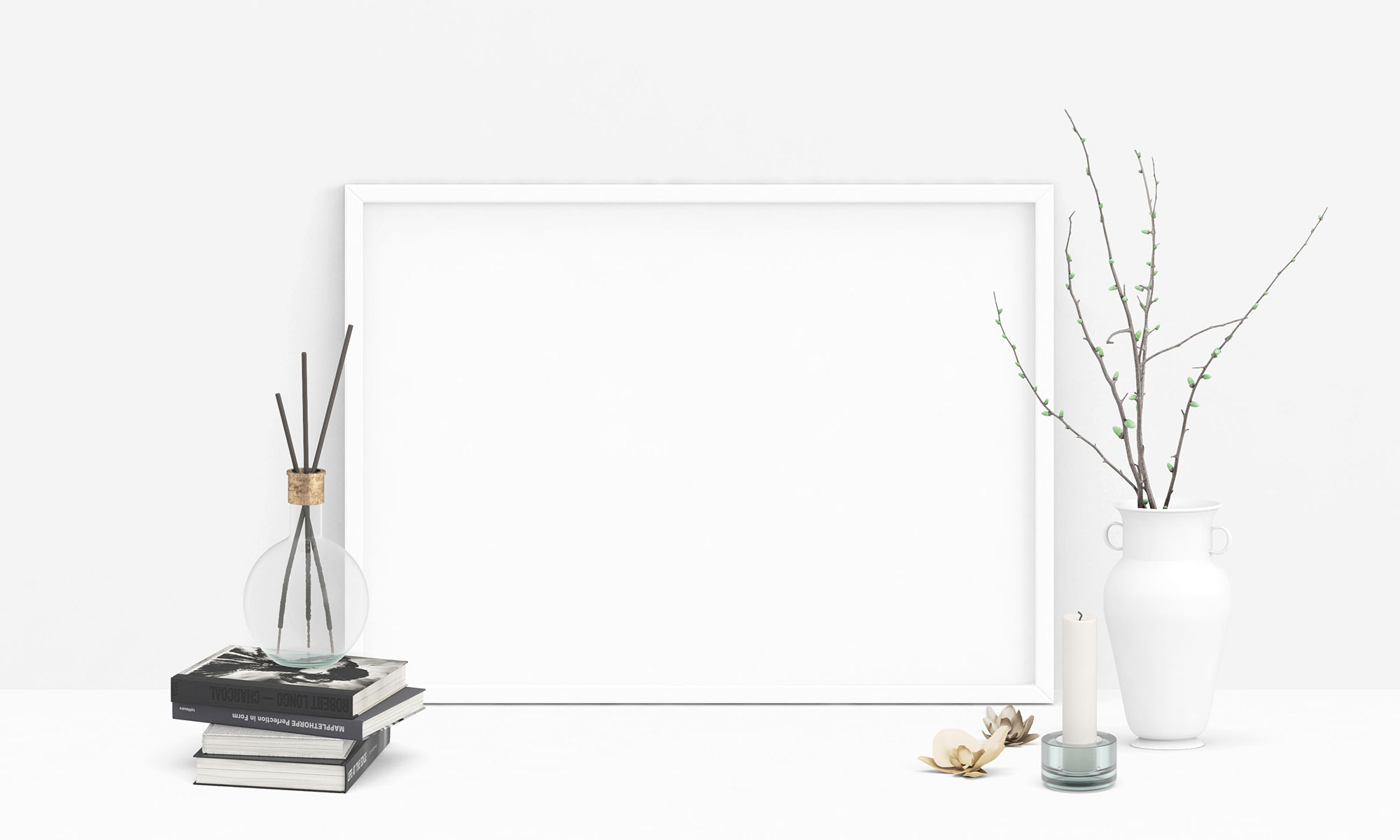 A very desirable preview image is right before your eyes; why not utilize it to model your gorgeous poster design? Let's see what it has to offer. It shows a rectangular white poster that can be used for showcasing posters, photographs, artwork, and whatever design you prefer.
The poster mockup is surrounded by some items that decorated the scene, such as a beautiful white vase that a branch covering with tiny leaves is on it, a candle, several books, and lilies. Combining these items obtains a romantic and chic atmosphere for the mockup that will impress your audience.
Provided by GraphicBurger, this model includes smart objects to edit with ease to match your designing intentions.