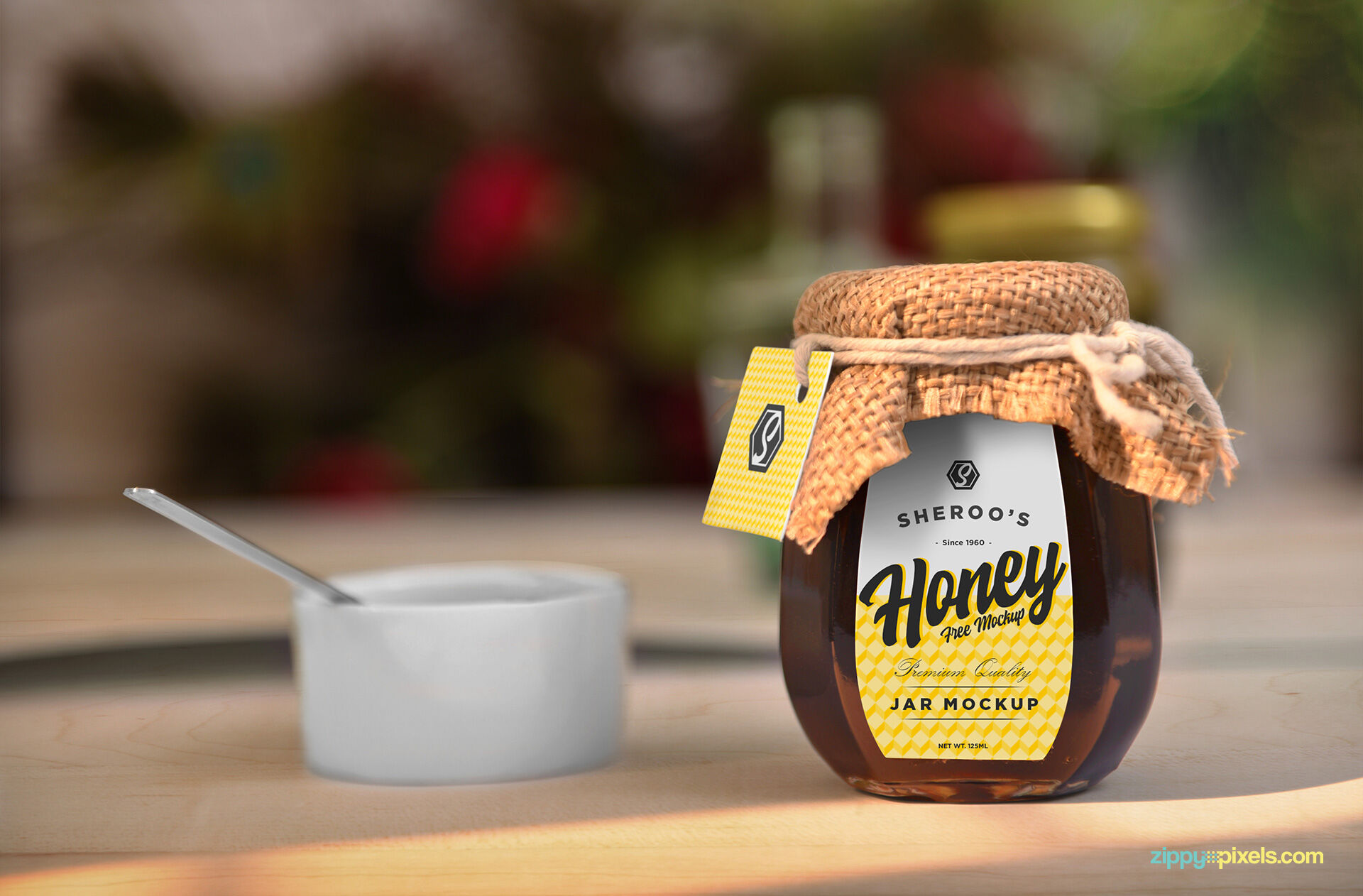 We all know about honey and how it provides health benefits if consumed moderately. And in case you need to showcase your honey packaging designs, well, there you go!
This mockup features a glass jar of honey with a piece of jute fabric on top. Besides that, a jute string wraps around the bottle, sealing the jar with the cloth lid and simultaneously holding a label tag where you can insert your design aside from the front label.
It's no hard work to adjust the color of the bottle, the jute fabric and string, and even the bowel and the spoon inside it. There are also multiple effects available to customize the whole image as per your taste.