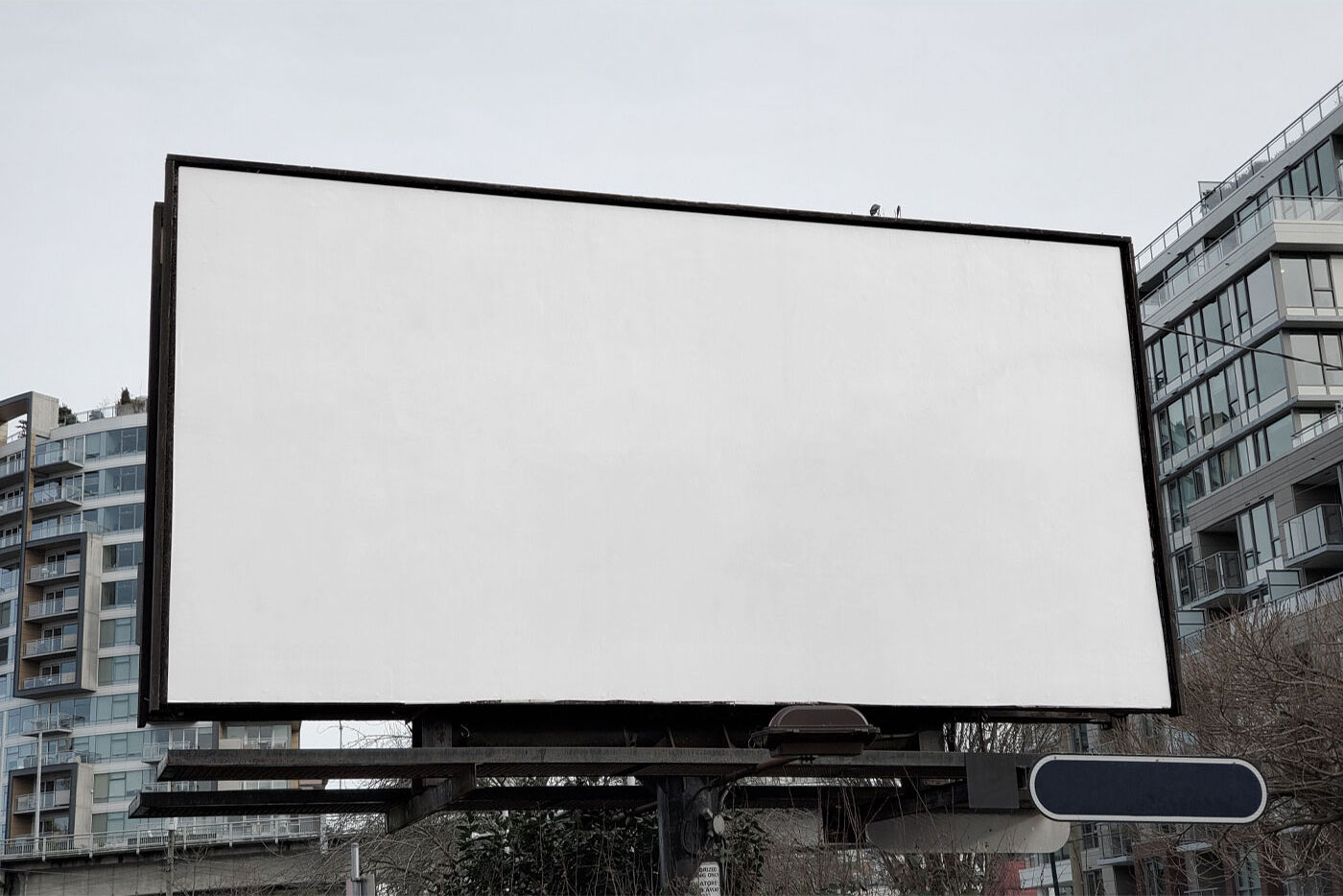 There are a large number of different billboard mockups, but if you are looking for something a tad different in touch with urban styles. You will surely find this mockup suit your eye-catching design. This billboards mockup displays a billboard in front of modern buildings that make an impression.
Fortunately, the billboard mockup allows you to try a few things first and see what looks better as a realistic and lifelike scene. Using smart objects you can insert your branding information and all the needed designs through the scene with incredible simplicity. Adjust them to match it with your purpose.
With that in mind, this outdoor billboard can be the best choice if you want to draw your customers' attention to your design.