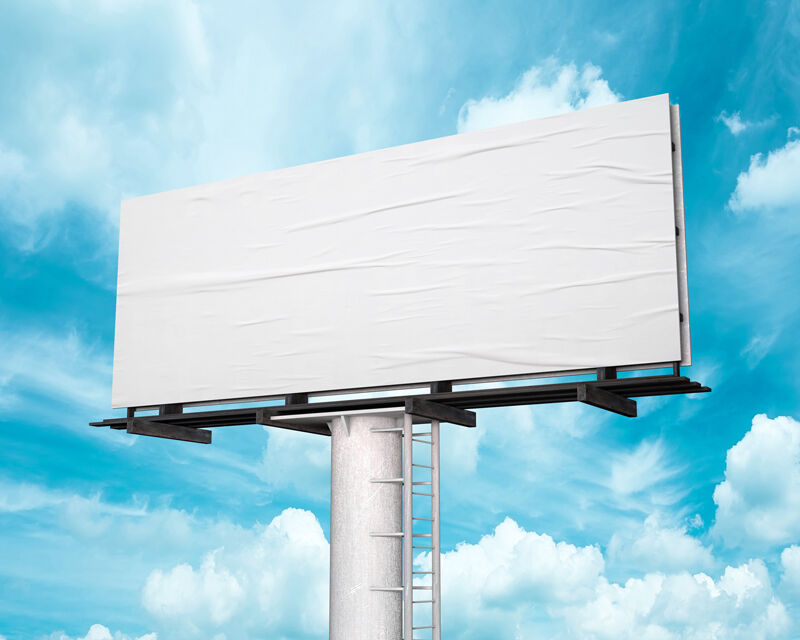 Billboards have proven to be practical advertisements in case you want to reach a large population, especially that they are big enough to easily capture any pair of eyes around, no matter if they belong to pedestrians or people driving their cars.
I mean think about it, you can design an advertisement and put it high up on a billboard somewhere. And by the way what better background could you possibly ask for than the sky itself, naturally highlighting your advertisement.
Now to get the best possible result, you can download this astonishing mockup featuring an outdoor advertising billboard against the blue sky, on which you can insert your ad design and make it appear on a wrinkled billboard, providing a much more realistic view.