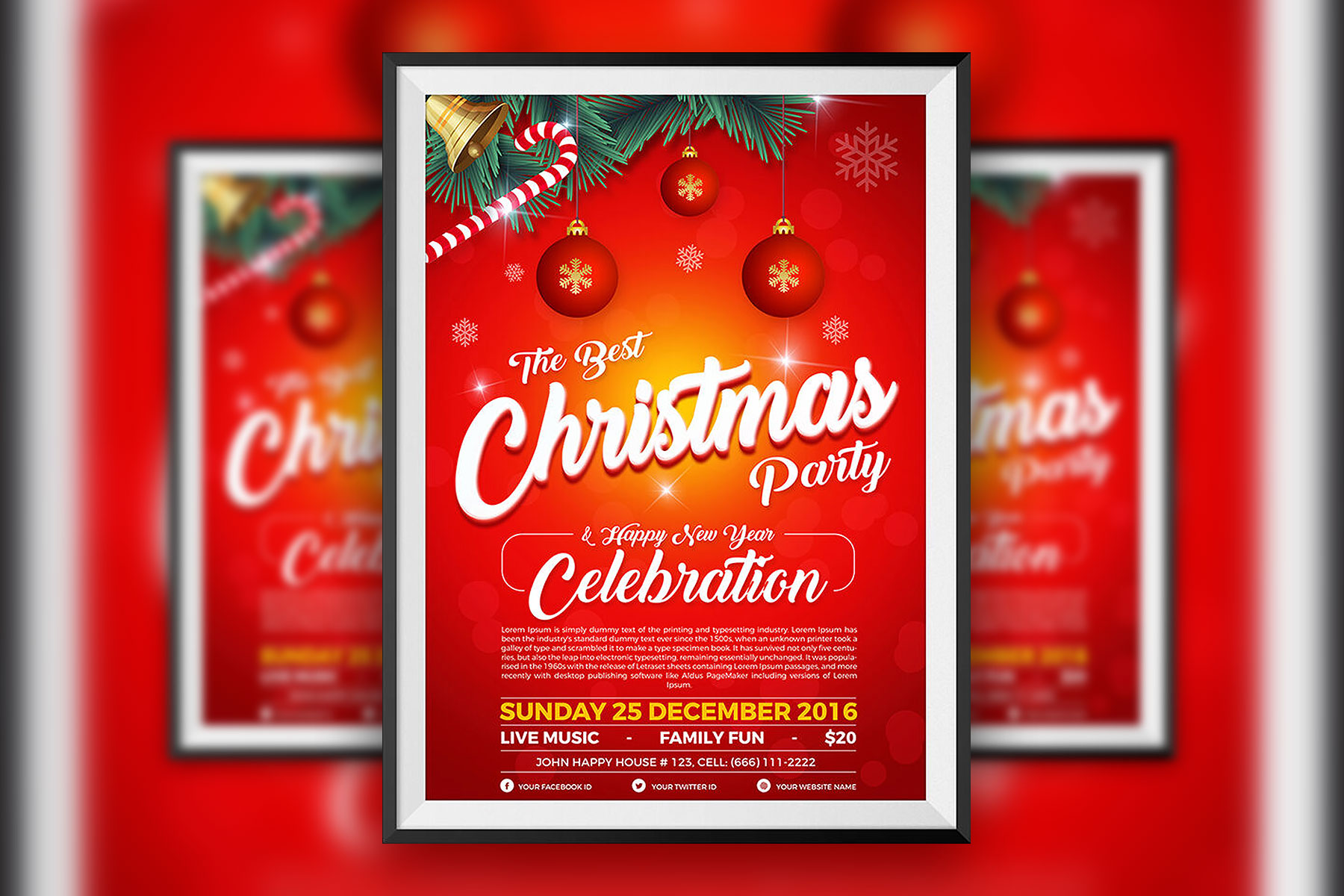 What can be better than Christmas to enjoy yourselves? Maybe the only holidays in which all the family members are free and together. Take advantage of your amazing holidays by arranging a fun, enjoyable Christmas party by getting big help from this cheerful flyer.
The simple but fun design of this Christmas flyer is impressive which is decorated with small festive lights, tree needles, a little bell, and candy cane plus all the fade snowflakes which cover the scene and the red theme is nothing more than inviting and eye-catching for all your guests.
Don't lose this excellent chance and download this bombshell to assist you in arranging your party. Insert your needed texts, and customize till you are satisfied. Have fun.